Peugeot RCZ scoops awards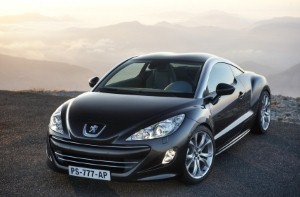 Posted by Sebastian Turkenburg

The Peugeot RCZ has been recognised in the Auto Express New Car Awards.

Peugeot took two accolades - the Best Coupe Award and the Auto Express Design Award - the latter of which is decided by an online readers' vote.

The Design Award registered 11 per cent of online votes, while the Best Coupe Award was awarded by Auto Express.

Editor-in-chief David Johns said the Peugeot RCZ is "no ordinary vehicle".

"With its swooping lines, distinctive 'double bubble' roof and bold detailing, the French machine looks like it has driven straight off the designer's drawing board," Mr Johns said.

However, he added that the beauty of the model is more than cosmetic.

The Peugeot RCZ has already won a number of awards since its launch this year, including Fleet World's Design of the Year, Diesel Car magazine's Sports Car of the Year and Most Beautiful Car of the Year at the International Automobile Festival.

A recent review of the new car by Auto Trader labelled it "the best-looking Peugeot model for years".