Prices for the New Vauxhall Vivaro-E Life Have Been Announced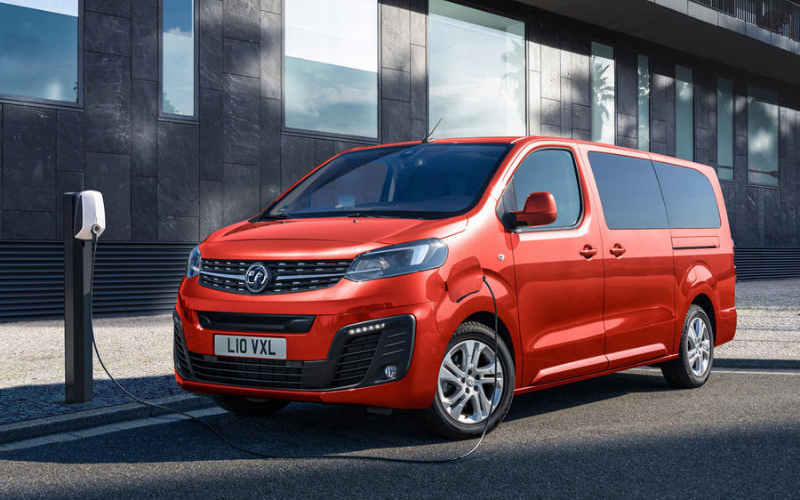 Vauxhall has announced the pricing for the New Vivaro-e Life multi-seat passenger car.
Prices start from £34,645, after the Plug-in Van Grant has been deducted, and it is already available to order.
Capable of driving up to 143 miles on a single charge, the Vauxhall Vivaro-e Life marks the next step in Vauxhall's plans to electrify its model line-up. The brand has already had success with the Corsa-e and has recently unveiled the New Mokka, which has caused much excitement amongst customers... and the Vivaro-e Life is set to be another hit with UK drivers in the move towards a more sustainable future.
This latest addition to the Vauxhall EV range is available with up to nine seats, making it an ideal choice for families and businesses alike. It can reach 80% charge in 30 minutes when plugged into a rapid charger and delivers ample range for daily journeys. For those who prefer to charge at home, the Vivaro-e can be plugged into a single-phase 32A wallbox, and will take 7 and a half hours to reach full charge... perfect for topping up overnight.
Designed to be practical and versatile, the new Vivaro-e Life features sliding doors to make climbing in and out easier, and the adjustable leather seats lets drivers rearrange the interior to suit their preferences.
Fully-equipped with the latest technology, drivers and passengers can keep connected on every journey. The MyVauxhall App enables drivers to pre-condition their vehicle remotely, so on cold, winter mornings, they can step into a toasty warm cabin!
There is the choice of two models to choose from – the Edition and the Elite – both of which offer a smooth, refined and silent driving experience. Priced from £46,425, the Elite model boasts a luxurious feel, with Lounge trim coming as standard, as well as massage functions and heated front seats for enhanced comfort and luxury.
Customers can place orders now, with deliveries starting from late October.
For more information, enquire online, give us call, or visit your local Bristol Street Motors Vauxhall dealership today.