Reasons Why We Love The Ford Focus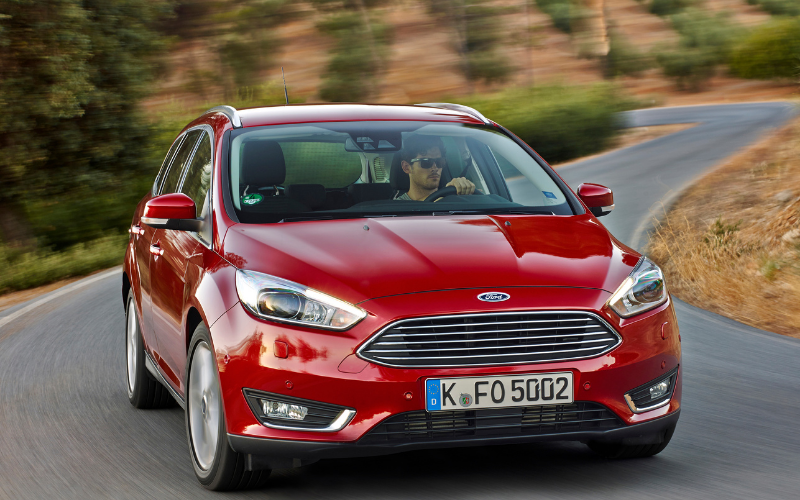 The Ford Focus combines style, performance and comfort to make every day driving just that little bit easier. Not only does the Focus provide outstanding performance, but its advanced design will have heads turning in every direction.
Providing a sleek and sophisticated interior, the Ford Focus offers ultimate comfort for all of its passengers.
You'll be spoilt for choice with a variety of body styles and colours as there are multiple options to choose from.
There are many reasons why we love the Ford Focus and here are just a few of them...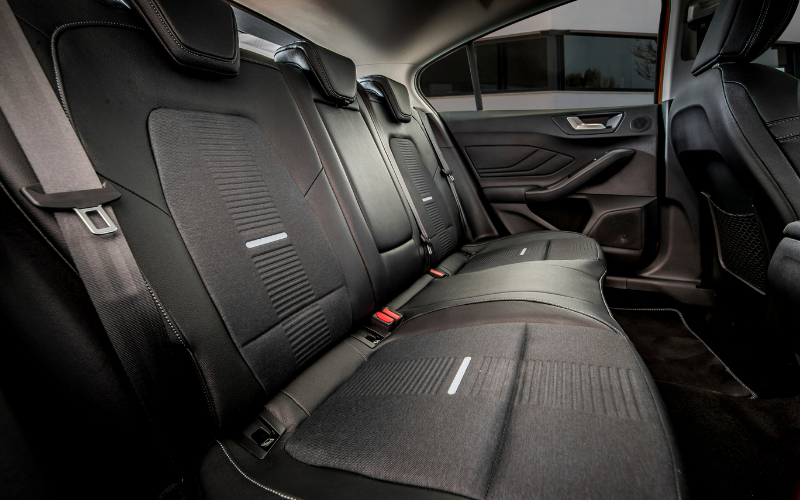 Super Spacious
With more space and versatility than ever before, you'll be able to run your daily errands with ease. In combination with a spacious front interior, the Ford Focus also provides ample room for backseat passengers with generous head, leg and elbow room.
You'll never struggle to fit luggage into the boot of your car again as the rear seats split 60/40 and can fold almost completely flat to maximise space and the adjustable load floor can either be raised to give you a hidden storage compartment or lowered to further increase space.
Adding a touch of sophistication, the modern interior not only provides a comfortable and enjoyable driving experience for all passengers, but it also supplies a lot more space. This roomier and airier atmosphere delivers a more relaxing ambience for all passengers and you'll experience an amazing drive every time.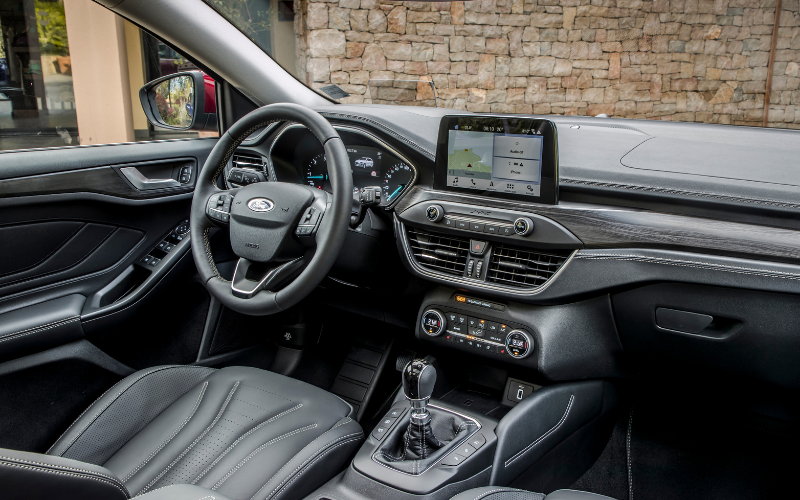 State-Of-The-Art Technology
You'll be able to stay connected to the digital world wherever and whenever as the FordPass Connect modem offers a variety of features including live traffic updates, WI-FI hotspot and eCall.
You'll be able to stay informed as vehicles with FordPass Connect are proactive in alerting you to local driving hazards such as road works or a broken-down vehicle on the road ahead. If your vehicle detects a hazard, a warning telling you the type of hazard and its distance from you will be displayed in the instrument cluster.
For even more accessibility, the FordPass app allows you to unlock a range of innovative features. You'll never lose your car in a car park again as the app allows you to locate your vehicle and you can even lock and unlock it remotely. The app also allows you to monitor the fuel level, mileage and tyre pressure of your Ford as you will receive vehicle health alerts directly to your phone.
Safety and Security
The Ford Focus was built with safety in mind and includes a series of smart technologies to protect both yourself and any other passengers.
Not only does the Focus protect you, but also other road users as the Pre-Collision Assist uses camera technology to examine the road ahead and provide you with a warning if a possible collision is detected. If you do not respond to the pre-empted collision in enough time, the system is able to automatically apply full braking force in order to prevent or reduce the seriousness of a collision.
We all like to think we can drive like Vin Diesel in The Fast and the Furious, but unfortunately, this is not safe for ourselves or other road users. With this in mind, the Active Braking System uses the front camera to study the road ahead and if it detects a collision, will provide a warning regardless of the speed you are travelling at. If you do not react in time, this feature will start breaking the car to help slow you down.
To provide you with extra peace of mind, the Focus provides an eCall, which immediately alerts the emergency services of a collision. This is triggered by the car's airbag sensors and will transmit the exact location of the incident and the number of passengers in the car.
These are only a few of the reasons the Ford Focus is a great choice of vehicle but rest assured there are many more.
If you'd like to take a look at the fantastic range of current Ford Focus models we have on offer, click below: