Renault adds navigation system to LCVs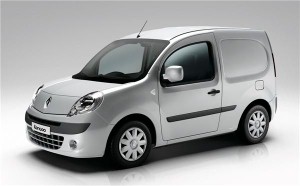 Renault has extended Carminat TomTom LIVE features to its range of light commercial vehicles (LCVs).

The company reports that European motorists looking to purchase a Kangoo, Master or Trafic van could benefit from the navigation system, which offers optimised journey planning and real-time traffic information.

Provided as a ready-to-run product, the system could appeal fleet managers and business workers who need accurate, pin-pointed directions on a day to day basis.

"At the end of 2010, the system broke new ground in the realm of driver assistance with the launch of the LIVE version. Renault's entire LCV range can now benefit from four new, innovative and connected services – HDTraffic, road safety alerts, local search and weather forecasts," Renault announced.

In other news, Renault recently received the first orders for its zero-emission Kangoo van, which will become the world's first fully electric LCV produced by a volume manufacturer when it goes on sale in the UK in autumn this year.