Renault LCV maintenance system 'could improve fleet performance'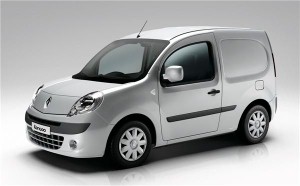 The introduction of a new van maintenance system by Renault could help fleet managers boost performance and minimise downtime, the company has claimed.

According to the manufacturer, its pay-as-you-earn iCare maintenance system has been designed with the light commercial vehicle (LCV) sector in mind and could also improve how roadworthy van fleets in the UK are.

Almost half of the vehicles in the three to 3.5 tonne LCV sector fail their first MOT, Renault reports.

The firm's iCare package includes all servicing, maintenance and repair work, including damage, neglect and abuse.

It can also include fair wear and tear on tyres.

"When you consider that fleet operators can be held criminally responsible for unworthy road vehicles, it's easy to see why Renault is urging them to act now and start thinking the same way as an HGV fleet," said Darren Payne, Renault UK director of fleet and commercial vehicle operations.

The new iCare package is available with new Renault Kangoo, Trafic and New Master models, or on those that have covered less than 12,000 miles and are less than a year old.