Renault records another hot hatch triple win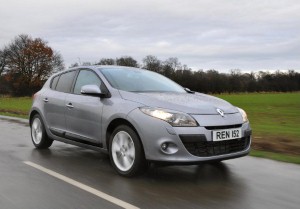 Renault has recorded another hot hatch triple win at the What Car? Awards.

The manufacturer won all three hot hatch accolades in 2010 and has repeated the achievement again.

According to the company, its Renault Megane Renaultsport 250 Cup was victorious in the Over £20,000 and Best Hot Hatch categories, the latter of which it also won last year.

Meanwhile, the Clio Renaultsport 200 Cup was named winner of the £15,000 to £20,000 section by the industry magazine, while the Twingo Renaultsport 133 Cup ranked first in the Under £15,000 category.

Steve Fowler, editor-in-chief of What Car?, commented that Renault "clearly knows a thing or two" about hatchbacks.

Mr Fowler noted that the manufacturer boasts "a range of thrilling hot hatches that are great fun and well priced. The best of the bunch, the Megane, has that rare blend of talents that make it a true hot hatch great."

In other news, Renault is currently offering deals on a number of its most popular models until the end of March.