Renault releases new Laguna details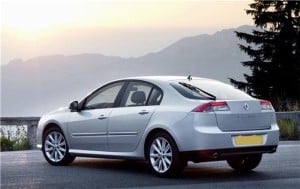 Renault is set to unveil a brand new car at the Paris Motor Show this month.

According to the company, it will give members of the public their first opportunity to view the new Renault Laguna before it goes on sale.

The new car boasts a sporty design that allows it be both comfortable and agile, as well as maintaining low emissions levels.

It includes a four-wheel steering system and a dCi engine, offering reliability and safety to drivers.

Renault states: "Agile and dynamic, New Renault Laguna is also respectful of the environment, with Euro 5 engines and lower CO2 on all engines, including the dCi 110 which emits just 120g/km, 10g less than today."

The new Laguna features a Carminat TomTom Live navigation system and Bose sound system.

Its prices and exact specifications will be announced next month, while it will be available to UK motorists in November.

The Paris Motor Show is expected to feature in excess of 100 premieres from a variety of manufacturers.