Romantic UK Road Trips by Region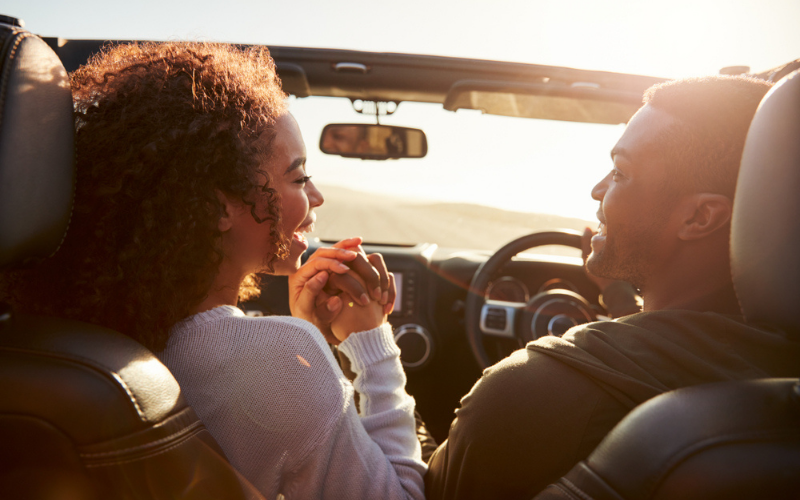 Forget candlelit dinners and cheesy rom coms. For your next date, why not combine your two loves and take your partner on a romantic road trip through some of the UK's best-loved beauty spots?
Bristol Street Motors has rounded up our pick of the most romantic road trips throughout the UK. We've chosen the best by region, so you don't have to travel too far to woo them.
This table shows an overview of the road trips we recommend. You can find more detail about each route below.
| | | |
| --- | --- | --- |
| Region | Route | Recommended Selfie Spot |
| 1. West Midlands | Henley-in-Arden to Stratford-Upon-Avon | Stratford upon Avon (378,000 Instagram posts) |
| 2. East | Kings Lynn to Cromer | Cromer (175,000 Instagram posts) |
| 3. North West | Kendal to Keswick | Lake Windermere (129,000 Instagram posts) |
| 4. East Midlands | Cat and Fiddle, Winnats Pass and Snake Pass | Chatsworth House (121,000 Instagram posts) |
| 5. South East | Cotswolds Romantic Road | Bourton-on-the-water (94,100 Instagram posts) |
| 6. North East | Northumberland Coastal Route to Holy Island | Holy Island (74,400 Instagram posts) |
| 7. Yorkshire | North Yorkshire Moors to the Yorkshire Coast | Roseberry Topping (48.800 Instagram posts) |
| 8. South West | The Atlantic Highway | Constantine Bay (21,100 Instagram posts) |
| 9. Wales | Tenby to St Davids | Newgale Beach (7,900 Instagram posts) |
| 10. London | Surrey Hills | Leith Hill Tower (4,200 Instagram posts) |
| 11. Scotland | Borders Historic Route | Abbotsford House (3,400 Instagram posts) |
West Midlands: Henley-in-Arden to Stratford-Upon-Avon
From sonnets to the greatest love story ever written, it only seems right to spend some of your romantic road trip in the birthplace of William Shakespeare himself.
Beginning in the historic town of Henley-in-Arden, you'll pass through Wootton Wawen as you make your way to Alcester, a small town steeped in history.
Bidford-on-Avon is the next stop on your itinerary; if you're looking for a place to stop, the riverside Big Meadow stretches an incredible 26 acres and offers an idyllic spot to walk, chat and eat.
The final stop on your route is Stratford-upon Avon. Which traces of the iconic playwright will you find as you wander the picture-perfect banks of the River Avon?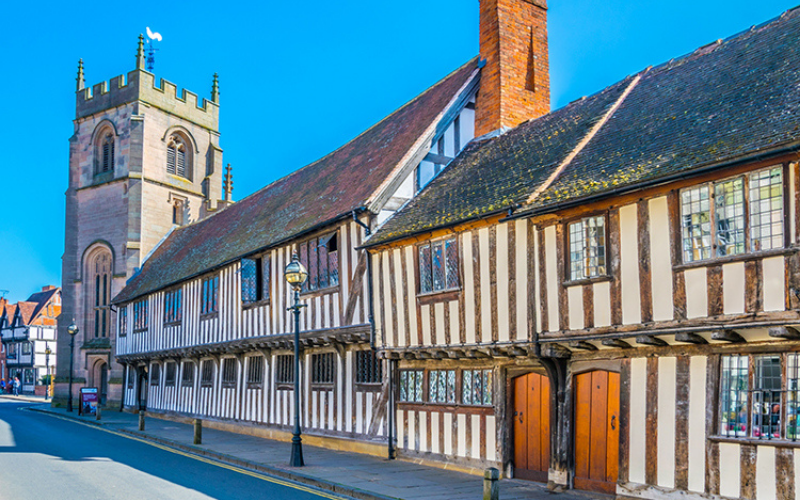 Stop for a selfie: There are currently 378,000 tagged posts of Stratford on Avon on Instagram. A photo in front of some of the ancient architecture will capture your day perfectly.
East: Kings Lynn to Cromer
Heavily praised as having some of the best beaches in the country, the Norfolk Coast is a great choice for any romantic road trip, providing a beautiful backdrop for your date.
This route starts in the historic Kings Lynn, where you can discover an abundance of ancient architecture or explore the town's many parks and nature trails on foot, before heading to Hunstanton Beach.
As you head towards Cromer, you'll pass Brancaster Bay. Tide times depending, you may be able to spot some of the seals that call the beach home. Once you reach Cromer, there are plenty of seaside attractions to see and enjoy.
Stop for a selfie: Remember your day with a photo by the beach huts in Cromer and add your snap to a collection of 175,000 others on Instagram.
North West: Kendal to Keswick
The Lake District is one of England's most renowned beauty spots, so it's no surprise that it features on our list of the best romantic road trips.
Said to have influenced poets Wordsworth and Coleridge, the route between Kendal and Keswick is often praised as being one of the best in the UK. Stretching 30 miles over the winding A591, you'll take in outstanding views of sprawling fells and the banks of Lake Windermere and Lake Thirlmere.
Starting or ending in Kendal and Keswick (depending on the direction you choose), there's plenty to see and do at either end of your journey too.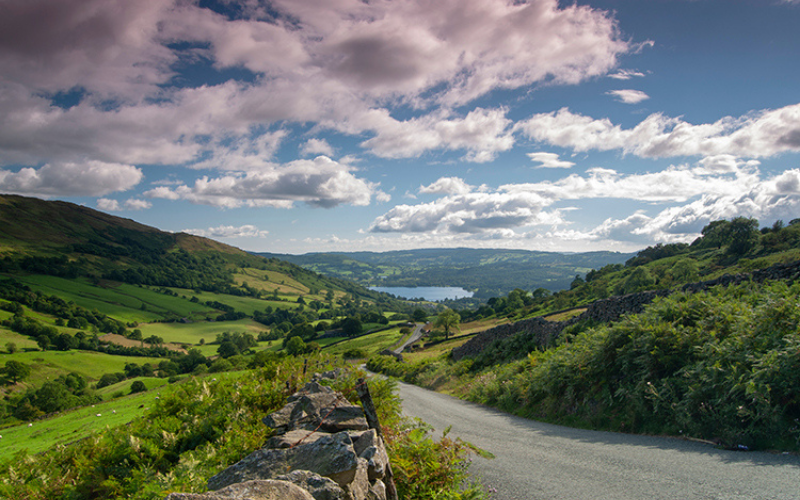 Stop for a selfie: The tranquil waters of Lake Windermere is the perfect spot to snap a photo. There are currently 129,000 Instagram posts of the lake.
East Midlands: Cat and Fiddle, Winnats Pass and Snake Pass
This route is a great choice for driving enthusiasts, as you'll pass through not one but THREE of the East Midlands best driving routes.
Start on the Cat and Fiddle, or the A54 – A537 from Buxton to Macclesfield. This sweeping road with its winding twists and turns immerses you in lush greenery and rolling hills. You'll pass through Buxton and onto Chatsworth House.
From Chatsworth House, head to Winnats Pass and drive through a limestone gorge. Continue onto Snakes Pass, the third iconic road in this route. Regarded as one of the best driving roads in England, this high road offers superb views as you descend to Glossop.
Stop for a selfie: Fool your followers into thinking you're royalty with a photo in front of Chatsworth House, which has been shared over 121,000 times on the platform.
South East: Cotswolds Romantic Road
Could any list of the most romantic road trips be without a route that has 'romantic' in its name? The Cotswolds Romantic Road is a 45-mile circular route in the heart of the Cotswolds that you can start at any point.
This trip will take you through quaint villages like Upper Slaughter, Lower Slaughter and Stow-on-the-wold, helping to build the picture-perfect image most often associated with the Cotswolds.
You'll also pay a visit to Bourton-on-the-water, or 'Little Venice of the Cotswolds' as it's also known. The village is straight from a postcard; take a romantic stroll along the river or enjoy afternoon tea for two at a local tearoom.
It's worth noting that many of the roads that are part of this route are 'B' or single track roads, so expect some winding country lanes and tight turns and passing points.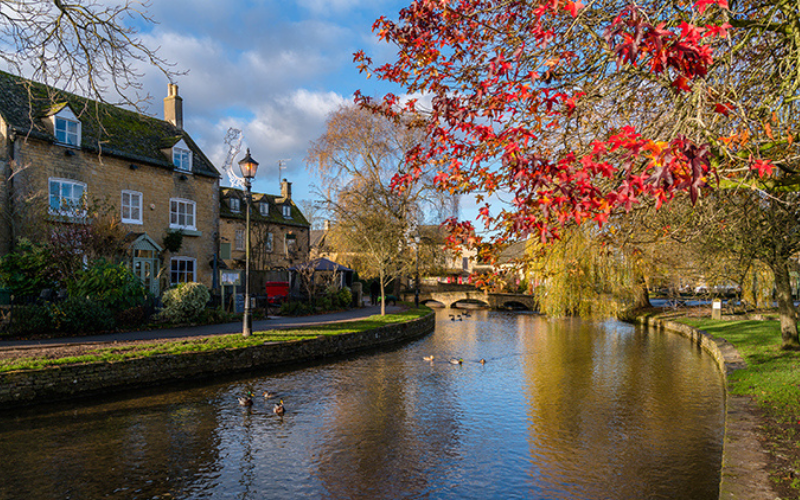 Stop for a selfie: Join 94,100 other Instagrammers and take a riverside snap during your trip to Bourton-on-the-water.
North East: Northumberland Coastal Route to Holy Island
Northumberland is well-known for its almost endless stretch of rugged coastline. This road trip will take you through the region's best-loved coastal towns and villages.
Follow the brown coastal route signposts and you'll travel through the likes of Amble, Alnmouth, Seahouses and Bamburgh, enjoying panoramic sea views and spotting historic monuments along the way.
Take your road trip up a notch and continue to Holy Island. Twice a day, the causeway to Holy Island is completely submerged during high tide and is unpassable. Many motorists have got into difficulties by not checking the crossing times before they travel, so make sure you do!
It's worth the crossing though, as once you're there you can wander the ancient ruins of Lindisfarne Priory and Castle, enjoying sweeping views of the island.
Stop for a selfie: There are currently 74,400 pictures of Holy Island on Instagram. From the architecture to the stunning views, make sure you snap a pic of your time on the island.
Yorkshire: North Yorkshire Moors to the Yorkshire Coast
This route offers the best of both worlds, taking you from the North Yorkshire Moors to the coast.
Beginning in Pickering, you'll pass through picturesque villages, as well as Dalby Forest and its 8,000 acres of woodland. If you're a Harry Potter fan, park up in Goathland and see the railway station that was used as a filming location for Hogsmeade Station in the movies.
You'll then continue on to seaside locations Robin Hood's Bay, Whitby and Saltburn-by-the-Sea. The last stop on the route is Roseberry Topping. Hike to the top or enjoy your surroundings from the foot of the hill as you enjoy a bite to eat.
Stop for a selfie: With 48,800 Instagram posts to date, Roseberry Topping offers one of the most dramatic backdrops on this route and is equally as impressive whether your photo is at the summit or the bottom.
South West: The Atlantic Highway
The Atlantic Highway (also known as the A39) takes you from Barnstaple in North Devon to Fraddon in Newquay. As you'd expect, this route is not short of sea views to enjoy as you pass through many quaint fishing villages.
It's not all sea though; you're sandwiched between rolling hills too that concertina along the coast. Stick to the route or make a stop at Cornwall's Constantine Bay, a glorious sandy beach that's perfect for stretching your legs after a long drive.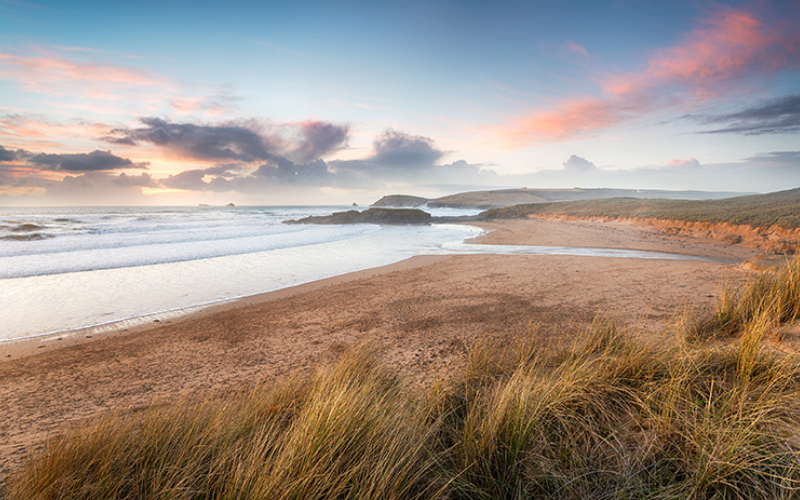 Stop for a selfie: There are already 21,100 Instagram posts featuring Constantine Bay, and it's easy to see why. Make sure you get the crystal waters and endless stretch of beach in the background of your couple's selfie.
Wales: Tenby to St Davids
The route from Tenby to St Davids must be one of the most romantic road trips that Wales has to offer.
Starting in the seaside location of Tenby, you'll head towards Barafundle Bay before passing to Freshwater and then Newgale Beach. Both of the latter are the perfect spot for enjoying a romantic sunset in total tranquillity.
The final stop of your route is St Davids, the UK's smallest city. Populated with historic buildings, it's the perfect spot to end your Welsh road trip.
Stop for a Selfie: Newgale Beach currently has 7,900 Instagram posts but you can add one more when you take a snap in front of the impressive shoreline.
London: Surrey Hills
Escape from the capital with a romantic trip to the Surrey Hills. First stop on your itinerary is Shere. You may recognise this small village, as it has featured in rom coms such as Bridget Jones and The Holiday, so it's perfectly in keeping with the romance theme.
From Shere, head to Peaslake and make your way to Leith Hill Tower. Park up and head up the spiral staircase to reach the highest point in southeast England. On clear days, you should be able to see Big Ben and even the English Channel.
Take in the views as you pass Box Hill (or stop to wander amidst the surroundings) before making your way back to London via Norbury Park.
Stop for a selfie: Whether you're taking photos of the view or the two of you against the tower backdrop, Leith Hill Tower is the perfect selfie spot, as 4,200 Instagram posts can attest.
Scotland: Borders Historic Route
Stretching from Carlisle to Edinburgh, the Borders Historic Route offers a whistle-stop tour of some of Scotland's most breathtaking scenery, culminating in the Scottish capital at the foot of its magnificent castle.
This route can be done in a day and you'll mainly stick to the A7 as you head northwards, passing through Hawick and Galashiels on the way.
There are many activities and sights on the route - look out for ruined abbeys and author Walter Scott's Abbotsford country house - but the star attraction really is the scenery. Pack a picnic, park up and take it all in.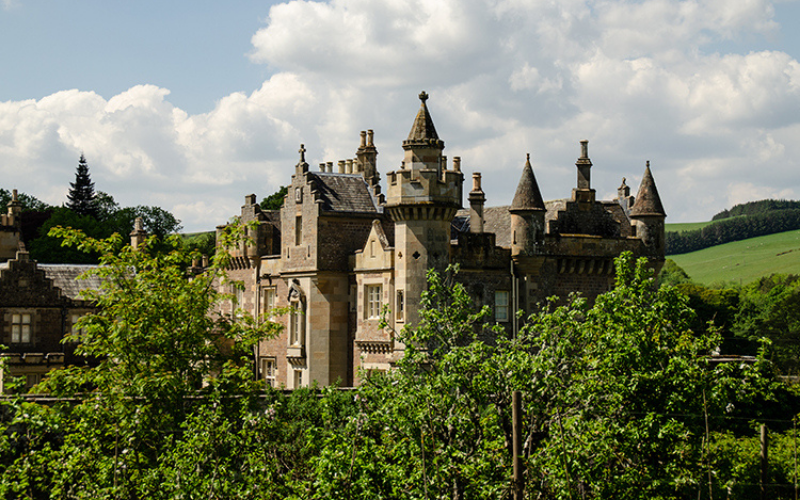 Stop for a selfie: We're surprised to see that there are only 3,400 Instagram posts using the Abbotsford House hashtag. The house is a beautiful backdrop for any photo, so make sure you add yours to the count.
At Bristol Street Motors, we have the perfect new car for your next road trip. Whether you're looking for a compact city car to navigate narrow roads or an SUV that can take hills with ease, we'll help you find your next vehicle.