SEAT Altea praised for its smooth, environmentally-friendly engine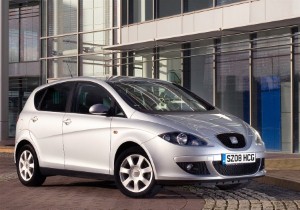 The SEAT Altea has been given a "small but worthwhile update", which has led to the model being praised by a national newspaper.

All 2.0-litre diesel engines in the range will now use the common rail system, which was pioneered by Mercedes and Fiat, making the Altea "smoother, more frugal and more environmentally friendly", according to the Independent.

The technology has been brought in to complete the phasing out of the pump jet system, which was installed in millions of cars in the past.

It now means that all of the firm's 2.0 diesels will use the common rail system, with a 140 horsepower common rail engine replacing the jet unit, according to the news source.

"If the power, and therefore the performance, offered by the new engine doesn't differ much from that provided by its predecessor, it is better in just about every other respect, including emissions and refinement," added the review.

The Seat Altea is available in three versions, the S, S Emocion and SE, which includes tinted windows, electric heated mirrors and cruise control.