Seat records improved sales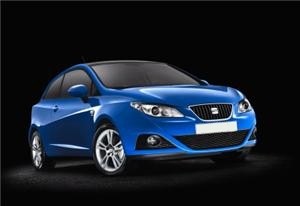 Spanish manufacturer Seat has announced increases in its year-on-year sales figures.

According to the company, its stock is rising as dealers grapple to purchase its desirable new models, such as the Seat Ibiza ST and the Seat Leon Cupra R.

The maker had sold a little under 20,000 new cars to the end of July, a year-on-year increase of 4,000 (24 per cent).

Meanwhile, its market share rose to 1.9 per cent in July, a record high.

Seat UK national franchise manager Jason Cranswick said the appeal of the brand is "obvious".

"A cracking line-up of new cars - including the newly-launched Ibiza ST, thrilling Leon Cupra R and forthcoming Alhambra people carrier - helps to create the most attractive model range we have ever offered," Mr Cranswick commented.

He added that the manufacturer's range of models is supported by "a strong and growing" marketing operation.

The Seat Ibiza ST is a sporty station wagon with a spacious interior and fuel-efficient direct shift gearbox.