Seat records market share growth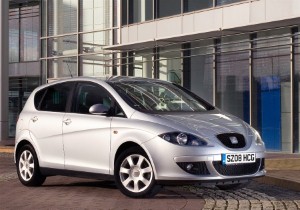 Seat recorded a growth in sales last month.

The Spanish manufacturer reports that to the end of September its market share stood at a record 1.6 per cent, making the brand more attractive to both dealers and consumers.

Seat's success has grown in tandem with its Seat Mania initiative, which offers dealerships bespoke furniture and wall coverings to create the ideal showroom environment.

More than half of its 130-strong dealer network has taken on the Mania redesign, while the remainder will do so in early 2011.

Richard Harrison, head of operations at Seat UK, said the increasing popularity of the manufacturer's vehicles "is there for all to see".

"With showrooms all over the country undergoing the Seat Mania makeover, the appearance of our dealerships is quickly coming into line with the look of our sporty, young and design-driven range of models," Mr Harrison commented.

Meanwhile, the company is currently running an initiative that gives motorists the chance to purchase a selected Seat model with no VAT until the end of 2010.