Seat updates Ibiza, Leon and Altea ranges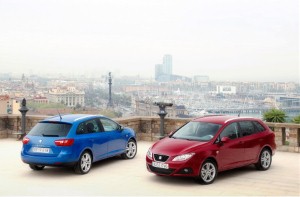 Seat has introduced a range of new engines across its best-selling cars.

According to the manufacturer, the Ibiza is now available with a new 105 PS 1.2 TSI engine and a choice of five-speed manual gearbox or seven-speed DSG with double clutch, replacing the 1.6-litre 105 PS model.

The model has a fuel economy of 55.4 mpg and emits 119 grams of CO2 per km. It is available in SC, five-door and ST versions.

Elsewhere, Seat has announced that the Leon and Altea ranges now include a 140 PS 2.0 TDI with common rail fuelling, instead of a pump injector system.

Speaking on behalf of the company, Andy McGregor said: "The extra refinement, economy and performance from the common rail turbodiesel are clearly impressive, while the arrival of the excellent new 1.2 TSI in the Ibiza shows that, when it comes to today's engines, smaller really can be better."

In other news, the Seat Leon E Ecomotive was recently named Eco Car of the Year by the Association of Scottish Motoring Writers.