Skoda Scala Is Named Best Family Car Of The Year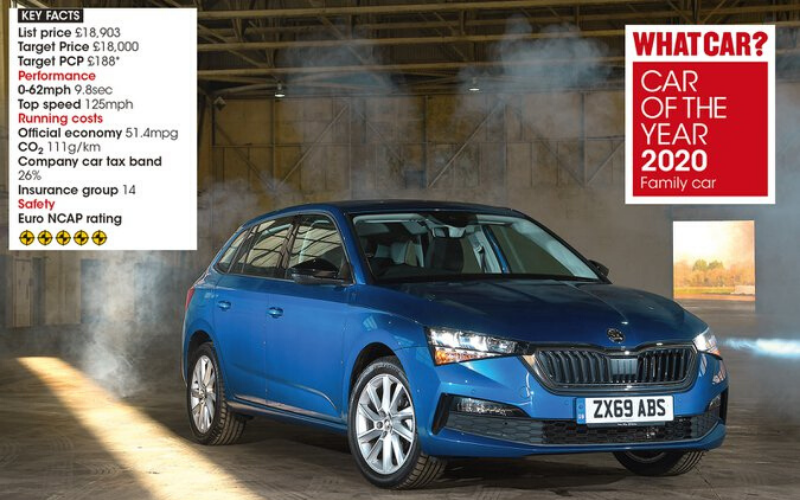 At the 2020 What Car? Awards, the Skoda Scala was named Best Family Car of the Year!
Will Nightingale, reviews editor at What Car?, said: "Not only is it one of the most practical cars in the class, it also stands out for ride, comfort and for safety."
Receiving a five-star safety rating from Euro NCAP, the Scala features great safety technology to ensure a secure and safe drive for passengers, which is an extremely important factor when considering the right family car.
Furthermore, editorial director of What Car?, Jim Holder, said: "The Skoda Scala goes above and beyond for its interior space and comfort."
Skoda has cleverly designed the boot to make sure drivers can utilise the space effectively, easily fitting more luggage in, which is extremely practical for families, especially when it is time to set off for an annual summer holiday!
The Scala is also bigger than its competitors, meaning there is more space to make sure no kids are squabbling in the back, with plenty of legroom for everyone to ensure a comfortable journey.
There is also an array of quality technology included in the Skoda Scala, including a fantastic infotainment system, which is a great feature to have to keep the kids entertained on long journeys and parents informed that they are going in the right direction!
Performance-wise, the Scala is designed to be a comfortable car for long distance journeys, and with its exceptional handling and precise steering, Alan Taylor-Jones stated: "You can still have a little bit of fun on your favourite B road!"
Overall, the Skoda Scala is the perfect family car. It's safe, spacious and can tackle whatever journey it is taken on, long or short. It's great value for money and it's no wonder it has been voted this year's Family Car of the Year!