The All-New Vauxhall Combo-E Has Been Revealed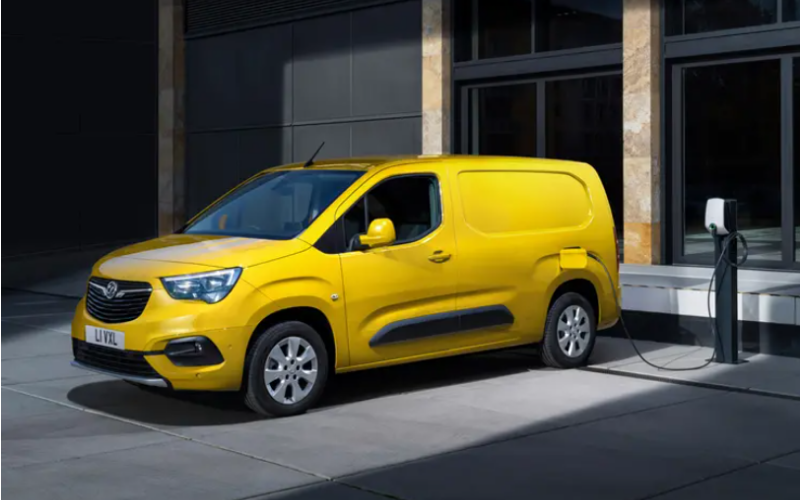 Vauxhall has revealed details about the all-new Combo-e, which will join the award-winning Combo van range later this year.
Following the launch of the Vivaro-e, the Combo-e will be the latest electric addition to be added to Vauxhall's van range, with the Movano-e soon to follow giving customers the option to choose a fully-electric variant from any of the brand's vans.
The new Combo-e will be a great choice for a range of businesses, with no compromise on practicality. It provides a maximum load volume of 4.4m3 and a maximum load length of up to 3,440mm, meaning the working day can be completed easily whilst reducing emissions.
Let's find out more about the Combo-e's performance.
Range
A single charge can deliver a range of up to 171 miles, meaning everyday journeys can be carried out without the worry of running out of charge. This real-world range means the new Combo-e is perfect for inner-city driving or longer, motorway journeys, giving businesses the ability to travel to any job they need to.
The range is also improved whilst the vehicle is on the road, with the innovative regenerative braking system helping to recover any energy lost when driving.
Charging
As for charging, the Combo-e is flexible and convenient to ensure the charging process can fit around busy schedules.
It can be charged at home or on-the-go and can reach 80% charge in as little as 30 minutes when plugged into a rapid charger – perfect for a quick top-up in between jobs!
Technology Features
Vauxhall has ensured the all-new Combo-e is jam-packed with the latest safety features to help with the working day. From driver drowsiness alert and traffic sign recognition to forward collision alert with pedestrian protection and automatic emergency braking, the Vauxhall Combo-e takes care of all of its passengers.
It also features an Overload Indicator to help businesses know when enough tools and equipment have been loaded into the van, and a 180-degree rear-view camera is also available to help with reversing and parking.
Set to arrive in dealerships this autumn, make sure to bookmark our newsroom so you don't miss the big arrival!
Learn more about electric vehicles