The Dacia Duster Wins 'Best Value New Car' Award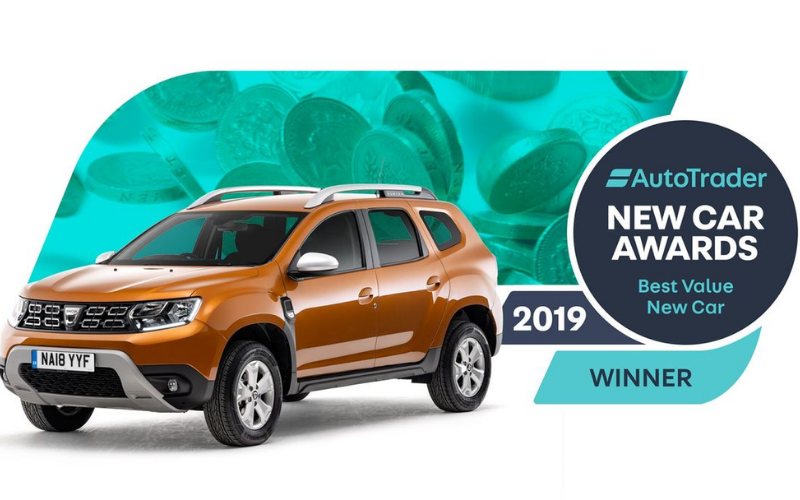 Not only did Dacia win 'Best Value Brand' at the 2019 AutoTrader awards, they scooped up a second.
Their very own Duster Dacia won 'Best Value New Car', speeding ahead of Ford Mustang and Skoda Citigo to lift the winner's trophy.
The AutoTrader awards are decided through feedback from over 60,000 car owners, who rate their vehicle in different areas, showcasing how tough it is to be crowned winner.
That is why it is such a prestigious award, and for the car that wins, helps it to make its mark on the automotive industry.
Therefore, it is no surprise that the Dacia Duster came first. Owners have been quick to praise them by saying, "it's cheap, practical, awesome to drive and it catches attention."
This SUV is not only reasonably priced, but the spacious interior and sleek design makes it affordable and desirable. With a decent boot space, it's a perfect family car at an affordable price – what more do you need!
According to one happy customer, the Dacia Duster is "like a great boyfriend: good-looking but not overcomplicated!" And, that's exactly why this model has been voted the 'Best Value New Car' of 2019!