The New SKODA FABIA is Smarter Than Ever
The New SKODA FABIA has received a number of inventive additions to make it the cleverest, ever.
Depending on which trim level customers opt for, the fourth-generation FABIA offers up to 43 'Simply Clever' elements.
Simply Clever refers to the range of solutions that the Czech manufacturer has added to vehicles to make everyday life that little bit easier. These tools are all designed to be simplistic, ingenious, unique, and accessible.
Five of these features are new to the SKODA range as a whole, and eight of these are featured in the FABIA for the first time.
New to the SKODA range:
Five ingenious Simply Clever details will be seen for the first time in the FABIA.
Examples include:
- An innovative, flexible storage compartment for the boot. This has a foldaway design that can be pulled out when required to secure items in place
- A removable cup holder that sits between the front seats to allow more flexibility inside the vehicle
- A new attachment for a car parking ticket (or similarly sized object) and an elastic pen holder in the storage compartment of the centre console, to keep things tidy
- A sun visor is also available as an accessory for the optional panoramic roof. When not in use, this can be folded to a third of its size and stowed under the boot cover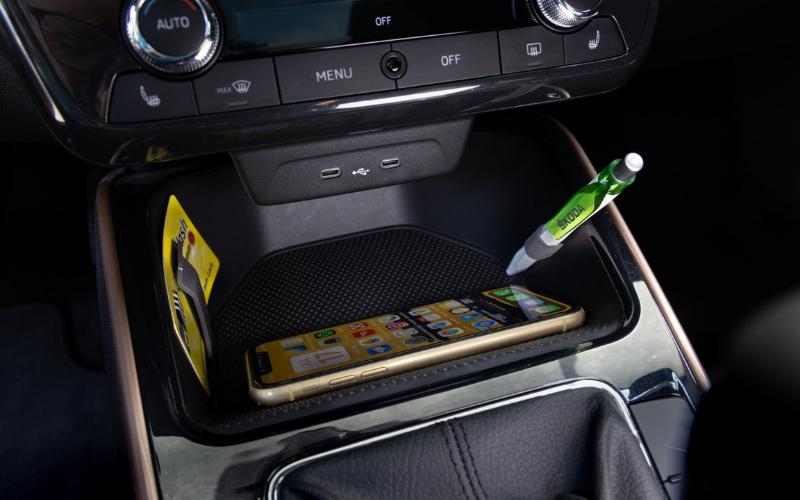 New to the SKODA FABIA:
Eight Simply Clever elements which have been used in higher-spec SKODA models have found their way into the new FABIA for the first time.
Examples include
- A multi-functional bag which can be hooked under the boot cover; this provides a clever storage space for coats and jackets and can hold luggage up to 3.5kg
- Easy-to-reach smartphone pockets on the backrests of the front seats which act as a handy storage option (as seen in OCTAVIA and ENYAQ iV models)
- Card and coin holders in the glove compartment help to keep things organised in the front
- The backrest of the front passenger seat can be folded down to accommodate lengthy items if need-be
- The Style trim line features a USB-C port on the interior mirror. This can be used to supply power to a dashcam for example and will avoid any cables obstructing the driver's view
- Reading lights in the rear can be conveniently operated from the front – ideal for children travelling in the rear seats who are too small to switch on the lights themselves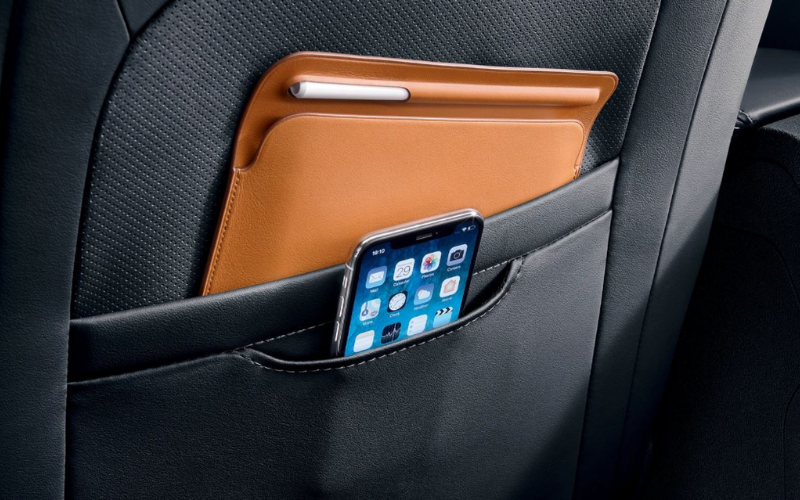 The fourth-generation FABIA will be available to order by early 2022. If you'd like to learn more about this model, contact your local SKODA dealer.
Take a look at the fantastic SKODA range: