The Peugeot 3008 SUV Is Voted 'New Car Of The Year'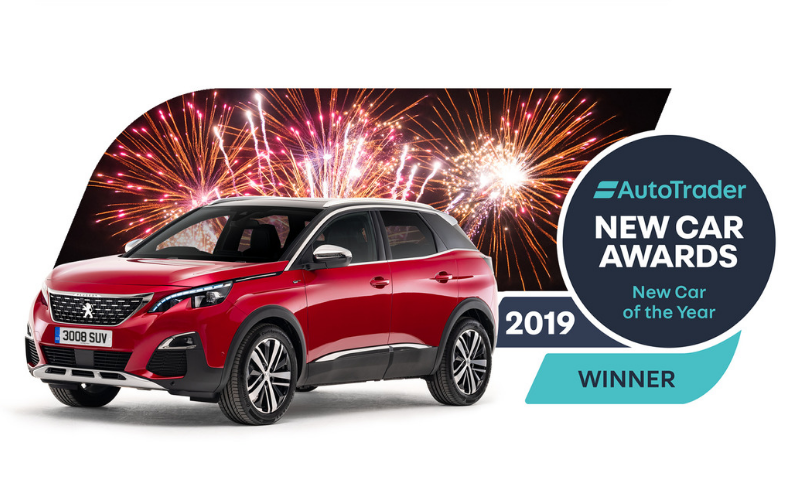 Peugeot's most successful model has won the New Car of the Year award.
The annual Auto Trader awards named the Peugeot 3008 SUV as the New Car of the Year for 2019.
Over 63,000 motorists from the UK voted for the SUV, which is the 66th award the model has won!
Through the completion of a survey and reviewing certain criteria of the model, including reliability, performance and running costs, the Peugeot 3008 beat all competitors to win the award.
The Managing Director of Peugeot UK, David Peel, said:
"Certain awards stand out for us in the industry. Any award based on owner feedback is extremely important for us and it's fantastic to see so many owners praise their PEUGEOT 3008 SUV. Our commitment to building vehicles that feature uncompromising quality, an instinctive driving experience, and sharp design is clearly paying off."
The car was commended for many features.
Drivers expressed how comfortable the model was, and insisted that the car made them feel safe when they were driving it.
It was also the stylishness of the make that also got people voting. According to Auto Trader's New Car Editorial Director, Erin Baker, "the quality of its interior and its good looks" played an important role in making this model the New Car of the Year.
As mentioned before, this isn't the first award the Peugeot 3008 SUV has won. Other achievements include the 'Best Medium SUV' and the 'Mid-Size SUV of the Year'.
There's no stopping Peugeot's most acclaimed make and model; the Peugeot 3008 SUV.