The Peugeot e-208 is Named Best Electric Car at Auto Car Awards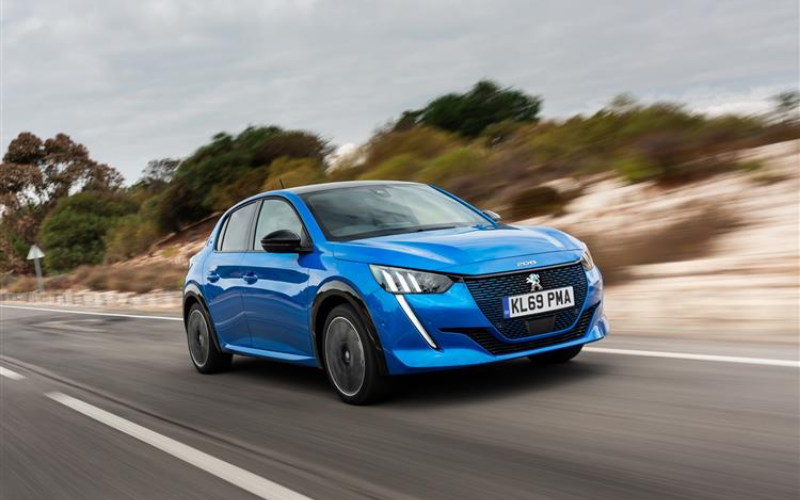 The all-new Peugeot e-208 has been named 'Best Electric Car' at the Auto Car Britain's Best Car Awards.
The awards celebrate the very best vehicles on the market today and are judged by a small team who not only look at the objective factors, such as price but who also look at subjective factors like how enjoyable the car is to drive.
Peugeot's electric e-208 took the top spot in the Best Electric Car category and was praised for its uncompromised range, value for money and impressive style, all whilst still being a practical car.
Autocar Editor, Mark Tisshaw, said: "The all-new PEUGEOT e-208 wins its category by showing how comparatively simply users of regular cars should be able to adapt to electric motoring in the future. Also for bringing with it the driving and beauty standards from the upper echelon of the fiercely-fought supermini market. Its interior is invitingly premium and offers a refreshingly different iteration of PEUGEOT's radical i-Cockpit design. The e-208's on-road capability also plays a large part in reassuring first-time electric car buyers."
The Peugeot e-208 delivers a range of up to 217 miles and can reach 80% charge in as little as 30 minutes when plugged into a rapid charging port, making it a great EV to fit perfectly into everyday living. It's fully-equipped with the latest safety and connected technology and provides great space and comfortability.
This accolade is another to add to the e-208's cabinet. Already named 2020 European Car of the Year amongst other titles, it's clear to see that the electric 208 is going to be the EV to beat.
David Peel, Managing Director of PEUGEOT UK, said: "Receiving yet more praise for our first new generation fully-electric model gives us great confidence as we continue to develop our plans to provide a fully electrified range by 2023. Being recognised in Autocar's 'Britain's Best Cars Awards' shows our electric range offers drivers the power of choice without any compromise in capability."
For more information and to see out latest deals across the Peugeot e-208 range, click the buttons below.
View our latest Peugeot e-208 deals