Touring Chevrolet Cruzes to display at Goodwood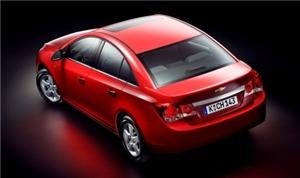 Vehicle manufacturer Chevrolet has revealed it will showcase its best cars at this year's Festival of Speed.

Both Chevrolet Cruze models from the Dunlop MSA British Touring Car Championship will on display at the event in Goodwood, which takes place between July 2nd and 4th.

Works drivers Jason Plato and Alex MacDowall will pilot one of the vehicles on different days as it runs up the famous hillclimb.

Chevrolet has also said it will unveil two new models at the motoring event, making it one not to miss for those passionate about cars.

"We've come so far in so little time that we're now a brand that can stand shoulder-to-shoulder with some of the most prestigious names in performance motoring," commented Mark Terry, Chevrolet UK managing director.

The event's organisers recently revealed that a number of supercars will be in attendance at the festival, including the Mazda MX-5 Superlight.