Vauxhall adds Corsa aftersales options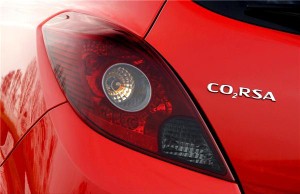 Vauxhall has expanded options on one of its most successful models.

Motorists looking to buy a new car might consider the Vauxhall Corsa, which now features more customisable options to suit the individual.

The manufacturer announced yesterday (November 18th) that its aftersales range of wheels for the model now includes a five double-spoke, black finish 17-inch design.

Customers can now choose between a number of designs in 15, 16 and 17-inch sizes to make their Vauxhall Corsa their own.

"The stunning addition now means there are 12 designs available across 15, 16 and 17inch rim sizes in three finishes, allowing Corsa owners to give their Corsa exactly the look they want," the company stated.

Discounts are also available for multiple purchases on selected designs, it added.

In other news, singer-songwriter Katie Melua became an ambassador for the car manufacturer on Monday (November 15th), announcing the news at a press conference and live performance at Air Studios in London.