Vauxhall Introduces Free 12-Month Roadside Assistance Plan with Every Service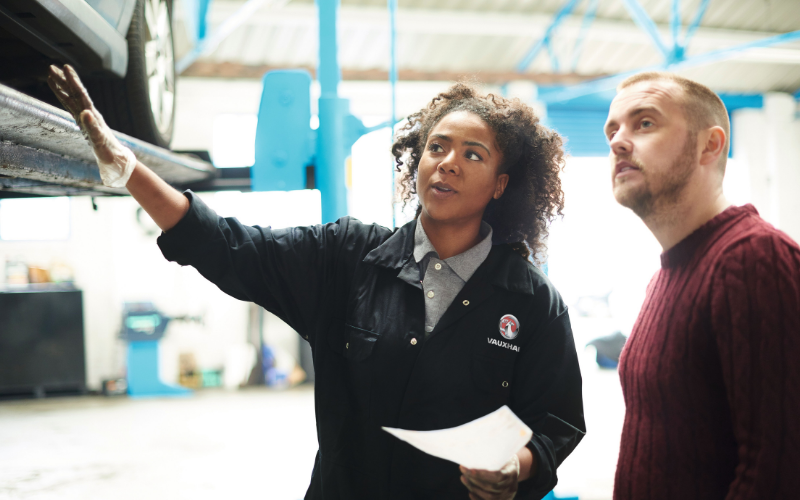 Vauxhall are offering owners 12 months free roadside assistance from the RAC with every vehicle service as part of a new 'Here for You' aftersales promise.
The free 12-month roadside assistance plan is provided by the RAC and covers breakdown recoveries, punctures, lost keys, misfuelling and home starts to help you reduce your car maintenance costs.
Available to all retail customers who service their vehicle at a participating Vauxhall dealer, the free roadside assistance plan is added after each service regardless of the vehicle's age.
The roadside assistance plan is part of Vauxhall's new 'Here for You' aftersales promise which comprises of seven different areas including:
- Vauxhall technicians and parts
- Complimentary safety checks
- Mobile solutions
- Tailored solutions
- Value guaranteed
- A clean Vauxhall after every visit
Richard Hughes, Customer Experience Director, Vauxhall, said: "With 'Here For You', Vauxhall is placing all of its added value services under a single promise that's guaranteed for owners with every service at their local retailer.
"Importantly, the 'Here For You' promise doesn't end with the service, as our 12-month Roadside Assistance plan ensures that if help is needed, it is only a phone call away."
Vauxhall operates 290 retail sites across the UK and car owners can book a service online via the Vauxhall Book Your Service Portal.