Vauxhall releases new Insignia models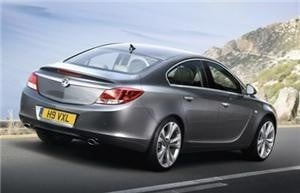 Vauxhall has released two new versions of its popular luxury class Insignia model, offering lower CO2 emissions and road tax.

The Insignia ecoFLEX benefits from a ten per cent improvement in CO2 emissions, dropping to 115g/km, and falls to the lowest 13 per cent Benefit-In-Kind tax band thanks to its economical diesel technology.

It features a 2.0-litre CDTi engine with new aerodynamic design and low resistance tyres, as well as Start/Stop technology, which saves fuel.

Meanwhile, Vauxhall has also confirmed that it will ship a 1.4-litre Turbo petrol version of the Insignia, emitting just 129g/km of CO2 and capable of achieving 51.5 mpg.

"The new Insignia models also benefit from updated 18-inch five spoke alloy wheels and the inclusion of new satellite navigation units, Navi600 and Navi900," the company commented.

Meanwhile, the Vauxhall Meriva was recently named Best Compact MPV by the German Automobile Club, thanks to its FlexSpace rear seating system, which is highly adjustable for greater interior space.