Vauxhall to offer four new models with '11' plates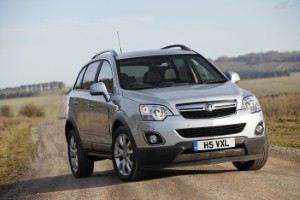 Vauxhall is set to release four new models in conjunction with the launch of the '11' registration plates.

According to the manufacturer, it will unveil its Antara, Corsa MCE, Astra ES Tech and VXR8 vehicles on March 1st, all of which will include the company's groundbreaking 100,000 mile lifetime warranty.

The latest Corsa has undergone a series of enhancements, including engine and chassis improvements and an exciting new colour palette which includes lime green pearlescent and chilli orange metallic paint.

Boasting 163PS, the new 2.2-litre CDTi Antara SUV could also appeal to motorists due to its front-wheel drive option and upgraded engine specifications.

Meanwhile, Vauxhall hopes the new Astra will compete with soon-to-be-released versions of the Ford Focus and Volkswagen Golf due to its ES Tech luxury trim level options.

"For drivers after a little more power, a new version of the VXR8 is ready for order. Packing a cool 431PS, the mighty VXR8 muscle car has heavily revised front and rear-end styling, a new cabin and a raft of new technologies," Vauxhall observed.