Vauxhall tops best-selling list for September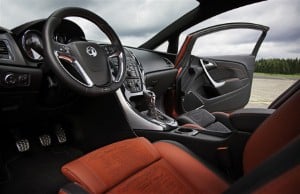 Vauxhall has topped the charts due to strong sales figures in September.

The manufacturer dominated the top-selling league last month, with three of its vehicles ranking in the top five most popular.

It sold 14,249 Corsas, making the range the most popular among UK motorists, followed by the Astra and Insignia series.

The performance was boosted by the launch of the new Astra hatch, which took almost a fifth (19.7 per cent) of the fleet sector in September.

Vauxhall managing director Duncan Aldred commented that the top-selling models had "proved immensely popular" to a wide range of drivers.

"The new Movano has also given our CV sales a real boost, helping us achieve one of our best retail market shares ever, totalling 17.77 per cent," Mr Aldred added.

In related news, Vauxhall unveil its new GTC Paris at the Paris Motor Show last week (September 30th), as well as the Astra Sports Tourer, which will reach UK showrooms later this month.