Vauxhall updates Movano range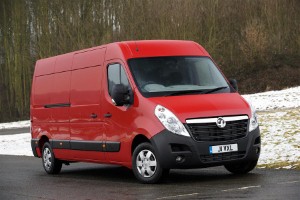 Vauxhall has added three new derivatives to its popular Movano van range.

The all-new 17-seater Vauxhall Movano minibus is ideally suited for use by schools and care homes due to its optimum access and comfort.

It features overhead coat racks, a sliding rear window and illuminated walkway, while sliding doors could appeal to some motorists.

The minibus is equipped with a Euro 5-compliant 2.3CDTi engine producing 125PS and ESP.

Meanwhile, the company has also confirmed the release of new six and nine-seater Combi models, which might prove useful to taxi firms and hotels.

Offering a dual front seat bench and a similar engine to the minibus, the models offer superior passenger comfort and can be specified with manual or tecshift transmission.

"The six-seater Combi provides comfortable and accessible seating for all six occupants. The nine-Seater Combi is even roomier, featuring a dual front passengers' bench seat plus second and third row rear bench seats," the manufacturer noted.

Vauxhall recently updated the award-winning Insignia with an ecoFLEX engine that emits less than 120g/km of CO2.