Vertu Motors derby set to be highlight of the season!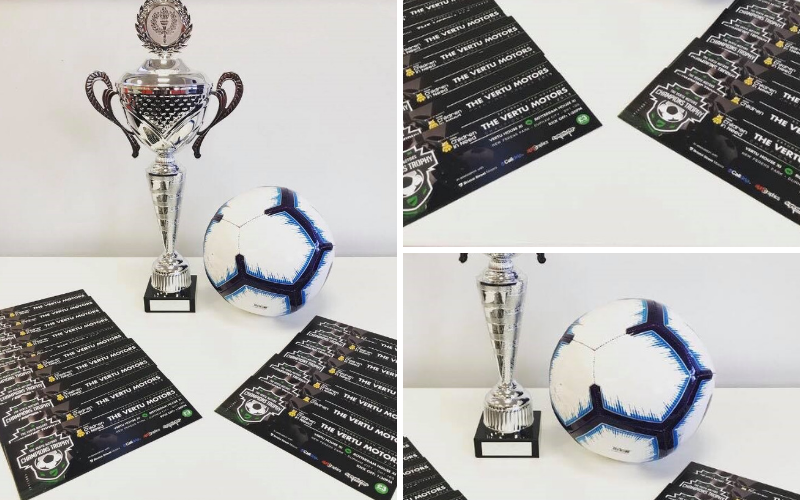 Set to be a clash of the titans, Saturday 17th November will see employees of Vertu Motors Plc go head to head in a match at New Ferens Park in Durham. The teams will be made up of players from both buildings, Vertu House and Rotterdam House, at the Gateshead-based head office and there is no shortage of rivalry to guarantee some fiery sportsmanship!
The match, first suggested by studio legend Richie Lewins, will kick off at 1.30 pm sharp and we are expecting quite the turn out! Ritchie, of Rotterdam House, said "I wanted to do something to raise money for Children in Need and I thought, what better way than to base an idea around Soccer Aid (but obviously not on that scale). It is an event that can bring most of Head Office together for a day out and raise money for a great cause in the process"


Of course, no football team would be complete without their fearless leaders and stepping up to the plate for Vertu and Rotterdam House are Alan McTeer and Tom Cummings, respectively. These two are extremely experienced in their professional fields but how do they fare in the dugout?


When asked about how he thought his team was going to perform on the day, McTeer said "We will enter the game focused and organized with a game plan to bring down our opposition, using hard work and team play. We will be victorious!"


Tom Cummings was a little more modest in his comments, although we wonder if this is a tactic to psyche out the opposition! "I'm very confident in our team and our ability to play some fantastic football. I know the guys are raring to go and have really been training hard to be ready for this game"

We were able to get some footage from the pre-match press conference to hear a little more of what Alan and Rotterdam House Captain, Ritchie Lewins, had to say!
Apart from two teams having the opportunity to showcase their footballing prowess it out on the pitch, this game is being held for a very worthy cause, to raise money for Children in Need. Ticket sales will go towards money raised and there will be helpers on the day with donation buckets should people want to add a little more to the pot!


Since its debut as a five-minute radio broadcast on Christmas Day in 1927, Children in Need has evolved and grown into an amazing event with celebrities and the public doing all they can to raise money, but Children in Need's ethos has remained unchanged – they help the children in the UK, who need it most. By encouraging people to take part in raising and donate funds, they are able to provide grant programmes that help to change children's lives, up and down the country.
If you are in the area and have some time, get yourself along! It promises to be quite the match!