Showing 1 to 2 of 2 used vehicles that match your search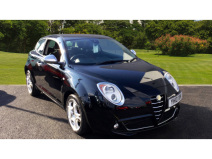 Year: 10/10 Reg
Mileage: 54,908
Colour: Black Trans: Manual
Fuel: Petrol
Body: Hatchback
Located at Ford Bolton
Quote Reference Number: 0BF-512022
Please call our advisors for more great deals.
"The Alpha Romeo Mito is a head turner with its very stylish looks and sporty interior design. This car packs loads of features, such as BLUETOOTH, ELECTRIC ONE TOUCH WINDOWS, ELECTRIC MIRRORS, REMOTE CENTRAL LOCKING, CD PLAYER, ALLOY WHEELS, TRIP COMPUTER, AUDIO CONTROL STEERING WHEEL, REAR PARKING SENSORS. Call our friendly sales team today and arrange your drive of this rear Alpha Romeo and let us give you our Bristol Street Bolton Experience."
Read more

Lee Swindells, General Manager
Ford Bolton
Air Conditioning

Metallic Paint

Alloy Wheels

Bluetooth

Parking Sensors

Low Mileage

CD Player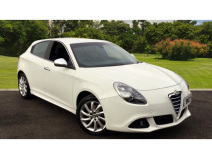 Year: 12/12 Reg
Mileage: 42,406
Colour: White Trans: Manual
Fuel: Petrol
Body: Hatchback
Located at Nissan Sheffield
Quote Reference Number: 0SN-508657
"Body kit alloy wheels low mileage and low running costs 2 owners from new 48 miles per gallon combined full service history air conditioning we will take your old car in part exchange nice looking car must be worth seeing and having a test drive"
Read more

David Orriell, General Manager
Nissan Sheffield
Air Conditioning

Alloy Wheels

Full Service History
Used Alfa Romeo car deals
If you're in the hunt for a second hand Alfa Romeo for a great price then you have come to the right place. Here at Bristol Street Motors we have a regularly revised database designed to bring you the best deals on the latest selection of used Alfa Romeos including popular cars such as the Guiletta, the GT and the Alfa Romeo Mito. With a great catalogue of used Alfas on offer, with a range of finance options and nationwide delivery available on our used cars, Bristol Street Motors are a dealership you can trust to make buying a used Alfa easier than ever.
From their modest roots in Milan, Alfa Romeo have risen to become one of the most recognisable and well-known car manufacturers in Europe. A defining moment for them was when the Alfa Romeo Spider was used in "The Graduate" an Oscar nominated film starring Dustin Hoffman which first aired in the 1960s and made Alfa Romeo an internationally known name, the inclusion of Alfa Romeos in a number of James Bond films also helped Alfa Romeo remain in the limelight. So what is it that made these cars good enough to be used by Hollywood? Throughout their history Alfa's sporty design which has led to great looking cars which ooze personality cannot be understated. Alfa Romeo cars don't just look great though; they also are fun to drive and well made enough to be great cars for road users. With the looks, sportiness and practicality combined, Alfa Romeo is one of the most desired car brands around.
Finding you the best used Alfa Romeo
At Bristol Street Motors we pride ourselves in being able to provide more than just great deals and a vast selection of used Alfa Romeos. We also are a dealership you can trust to provide you with top quality customer service, which you can see for yourself when you talk to our sales team on the phone, make an online enquiry or let our friendly and well trained staff show you our selection of used Alfa Romeos at your local car dealer.
To find out more about any of our second hand and nearly new Alfa Romeo cars, just click on the image of the car you're interested in and you will be taken to a page full of useful information on the vehicle.