Showing 1 to 10 of 107 used vehicles that match your search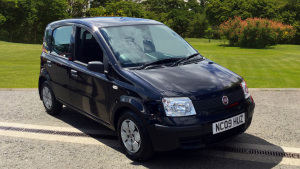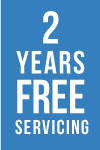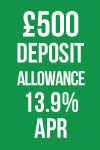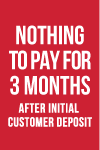 Year: 09/09 Reg
Mileage: 45,000
Colour: Black Trans: Manual
Fuel: Petrol
Body: Hatchback
Located at Ford Morpeth
Quote Reference Number: 031-511106
"What a great little car, very clean and very looked after by its previous owner low insurance and excellent miles per gallon. Ideal first car must be seen to be appreciated, this has been fully prepared by our technicians. All of our vehicles at Bristol Street Motors come fully prepared with our peace of mind Main Dealer guarantee. Every vehicle is fully prepared both mechanically and cosmetically up to the highest standard, every vehicle also comes with a full HPI vehicle check assuring you that your new vehicle will have no registered accident claims reported, or any outstanding finance, it also shows the vehicle has not been imported. In addition to this we also do a full Government VOSA report check to verify the mileage on all cars over 3 years old. This service comes free of charge to all our customers unlike other main dealers who charge you an admin fee for this service. We also offer Nationwide delivery on all our vehicles, so call today to arrange a viewing / test drive and let one of our professional sales executives give you the Bristol Street experience."
Read more

Claire Richardson, General Manager
Ford Morpeth
Metallic Paint

Low Mileage

CD Player

Year: 08/58 Reg
Mileage: 43,484
Colour: Blue Trans: Manual
Fuel: Petrol
Body: Hatchback
Located at Vauxhall Crewe
Quote Reference Number: 056-514226
"Fiat 500 Hatchback 1.2 Pop 3dr is the perfect car for around town and for a small family car . Looks stunning in metallic blue. Full service history with 8 stamps by the manufacturer . Call Vauxhall Crewe today for a test drive"
Read more

Keith Guy, CMA General Manager
Vauxhall Crewe

Year: 11/61 Reg
Mileage: 53,415
Colour: White Trans: Manual
Fuel: Petrol
Body: Hatchback
Located at Ford Cheltenham
Quote Reference Number: 010-109017
"Welcome to the Fiat Panda Active. The perfect 1st car or for running round town. Only £30 a year to tax and benefits from a low insurance group. Take into account the 5 doors the decent load space for a small car and the 'city mode' steering this really is a great little car. Get the call in!!(6)"
Read more

Stuart Lamb, General Manager
Ford Cheltenham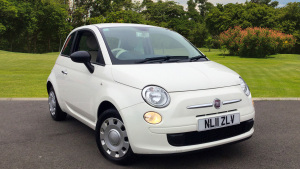 Year: 11/11 Reg
Mileage: 48,792
Colour: White Trans: Manual
Fuel: Petrol
Body: Hatchback
Located at Vauxhall Newcastle
Quote Reference Number: 053-86873
"Here at Vauxhall Newcastle we live our company mission statement 'to deliver an outstanding customer motoring experience through honesty and trust'. We will listen to what you want and deliver on what we promise. All of our cars undergo extremely thorough checks and are prepared to a very high standard. Give us a call today and come and see why so many people are deciding to buy their next car from us and making us their motor retailer of choice."
Read more

Nick Harding, General Manager
Vauxhall Newcastle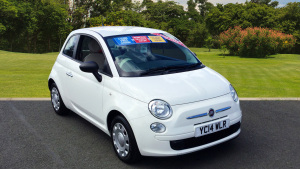 Year: 14/14 Reg
Mileage: 43,541
Colour: T58 White Trans: Manual
Fuel: Petrol
Body: Hatchback
Located at Ford Glasgow
Quote Reference Number: 036-522247
"We always try to keep a selection here as they are extremely popular and its easy to see why. sharp styling, well equipped, reliable and good to drive. This one is in great condition. Great value for money with practicality. We welcome part exchanges and we can tailor make a financial package just for you. Call our hotline to arrange your test drive now!!"
Read more

Andrew Simpson, General Manager
Ford Glasgow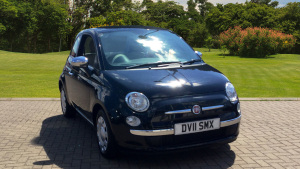 Year: 11/11 Reg
Mileage: 43,082
Colour: Black Trans: Manual
Fuel: Petrol
Body: Hatchback
Located at Citroen Leicester
Quote Reference Number: 086-38810
"This Fiat 500 gives you a great mixture of very low running costs and stylish looks, this small car has surprising amounts of space inside. the cream interior of the vehicle will help you stand out from the crowd."
Read more

Derek Webb, General Manager
Citroen Leicester
Air Conditioning

Stop Start

Low Mileage

CD Player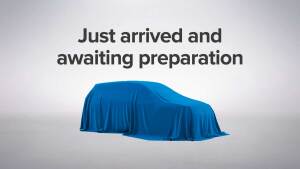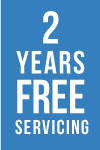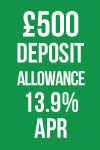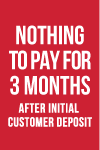 Year: 13/62 Reg
Mileage: 19,542
Colour: White Trans: Manual
Fuel: Petrol
Body: Hatchback
Located at Ford Gloucester
Quote Reference Number: 012-109206
"Stunning Fiat 500 which has been looked after incredibly well. Previously purchased from us we have history of looking after the vehicle and can vouch for how great the condition is of the car. If you would like a personalized video sent to you detailing anything specific that you would like further information on we can do that for you."
Read more

Rob Lewis, CMA General Manager
Ford Gloucester
Metallic Paint

Stop Start

CD Player

USB

Year: 15/15 Reg
Mileage: 49,871
Colour: Silver Trans: Manual
Fuel: Petrol
Body: Hatchback
Located at Citroen Derby
Quote Reference Number: 087-38588
"Great little city car, 1 owner ad full service history. Low running costs and great economy makes this a firm favourite. Looks great in the silver. Get in touch today to arrange a test drive"
Read more

Jason Reynolds, General Manager
Citroen Derby
Metallic Paint

1 Owner

Full Service History

CD Player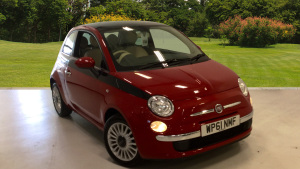 Year: 12/61 Reg
Mileage: 42,752
Colour: Red Trans: Manual
Fuel: Petrol
Body: Hatchback
Located at Ford Stoke
Quote Reference Number: 037-90519
"ALL OF OUR USED VEHICLES AT BRISTOL STREET MOTORS ARE SUPPLIED FULLY PREPARED TO THE HIGHEST STANDARDS BOTH MECHANICALLY AND COSMETICALLY AND COME WITH PEACE OF MIND FROM OUR MAIN DEALER GUARANTEE. EVERY VEHICLE COMES WITH A FULL HPI CHECK TO ASSURE OUR CUSTOMERS OF NO REGISTERED ACCIDENT CLAIMS, NO OUTSTANDING FINANCE AND THAT THE VEHICLE IS NOT IMPORTED. IN ADDITION TO ALL OF THIS WE COMPLETE A FULL GOVERNMENT VOSA REPORT TO VERIFY THE MILEAGE ON ALL OF OUR VEHICLES OVER 3 YEARS OLD. UNLIKE MANY OTHER MAIN DEALERS WE DO NOT CHARGE ANY ADMINISTRATION FEE FOR THIS. WE ALSO OFFER NATIONWIDE DELIVERY ON ALL OF OUR USED CARS SO CALL TODAY TO ARRANGE A VIEWING OR TEST DRIVE AND LET ONE OF OUR FULLY TRAINED AND FCA ACCREDITED SALES EXECUTIVES GIVE YOU THE BRISTOL STREET EXPERIENCE"
Read more

Kelson Campbell, General Manager
Ford Stoke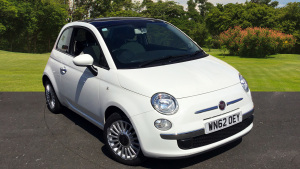 Year: 12/62 Reg
Mileage: 48,224
Colour: White Trans: Manual
Fuel: Petrol
Body: Hatchback
Located at Renault Nottingham
Quote Reference Number: 0NR-505978
Please call our advisors for more great deals.
"** FULL FIAT SERVICE HISTORY AND LAST SERVICE BY US ** MOT UNTIL 1st JULY 2019 - PASSED ALL MOTS ** 4 OWNERS ** £30 TAX ** This ever popular and now iconic top of the range 500 has clearly been the pride and joy of her previous lovers who have kept her in exemplary condition and looks as if she has covered a fraction of the miles. You will struggle to find another as nice as this. She is finished in the best colour combination, looks stunning and is a pleasure to drive! Not only that but comes with an array of specification to back up those pretty looks: PANORAMIC GLASS ROOF, AIR CONDITIONING, ALLOY WHEELS, MULTI FUNCTIONAL STEERING WHEEL, ELECTRIC WINDOWS, HEATED ELECTRIC WING MIRRORS, SPLIT REAR SEATING, REMOTE CENTRAL LOCKING, 2 KEYS USB CHARGING POINT PLUS SO MUCH MORE! With all this in mind we can only describe this future classic as incredible value for money! Please call the Driver Power award winning team at Bristol Street Motors Renault Nottingham to arrange your test drive today!"
Read more

Tom Garratt, CMA General Manager
Renault Nottingham
Air Conditioning

Alloy Wheels

Panoramic Roof

Low Mileage

Full Service History

CD Player

USB
Second hand Fiat cars for sale
Here at Bristol Street Motors we have a selection of used Fiats including popular models such as the 500 and 500l, the Doblo, the Panda and the Fiat Punto. With such a diverse catalogue in a variety of different sizes and body shapes, we're certain that we can supply you with the right used Fiat for you, and, with a range of payment plans and some great deals, buying a used Fiat has never been easier.
One of the oldest car manufacturers in the world, Fiat first started producing cars in the 19th century and since then have expanded and grown from their Turin base to become known as one of the most famous Italian makers of cars around. One of the defining aspects of their cars has always been the driving experience, with Fiat cars having a sporty and dynamic feel which makes them really fun cars to drive. With so many attractive features it is no wonder that Fiat cars are always in demand.
Finding you the best used Fiat we can
At Bristol Street Motors we do all we can to please and service customers, which is why we offer nationwide delivery on all our used cars. We also aim to provide customer service which you can trust to be of the highest standard, so why not come down to your local Bristol Street dealership and allow our friendly and knowledgeable staff to take you through our Fiat used cars and answer any questions you have. You can also talk to one of our sales team by phone or make an online enquiry.
See anything you like? To find out more information on any of our cars simply click on the car you're interested in.