5 Things We Love About The New Citroen C3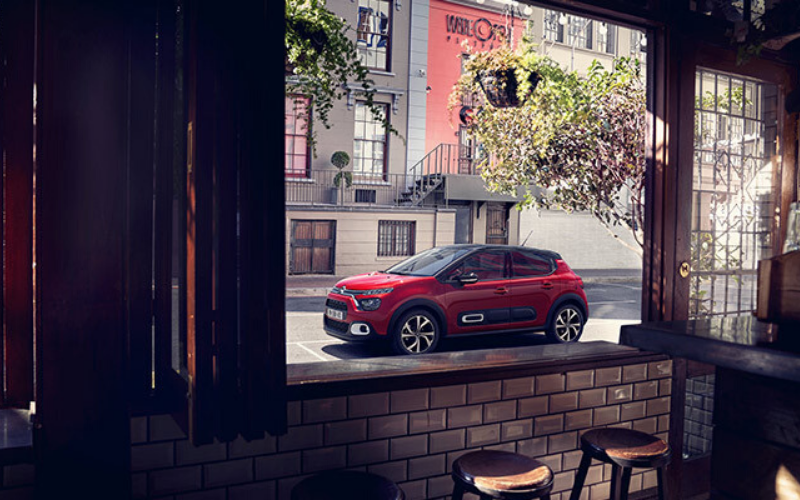 One of Citroen's bestselling models is back and it's better than ever before.
Citroen has unveiled the New C3 and it's got even more personality than its predecessors. Since 2016, the C3 has been a popular choice for over 750,000 customers across the globe. Its exciting and carefree personality has put the fun back into driving for many, and now, the New C3 has even more to offer.
The New Citroen C3 represents creativity and optimism and is a car that will keep up with your busy schedule easily. Citroen wants drivers to stand out from the crowd, and the New C3 definitely portrays that message.
Read on for 5 reasons why we love the New Citroen C3.
BE BOLD
Bold, bright and beautiful, the New C3 will have heads turning on every corner.
There are a lot of new features that contribute to the bold new shape and design of the exterior, including a new brand signature, alloy wheels, LED headlights and a bold front end.
LIVE COLOURFULLY
You have the power to design your New C3 to suit your tastes.
Citroen has added new body colour options, including Elixir Red and Spring Blue, as well as offering four bi-tone roof colours, new exterior trims and interior designs to really set the mood inside the cabin.
SIT BACK AND RELAX
Comfort is at the heart of Citroen's goals, and in the New C3, every journey will be relaxing and comfortable for all.
The new Citroen Advanced Comfort Seats will ensure a smooth and outstanding driving experience, with top-of-the-range materials offering comfort and serenity on every drive.
THE MODERN LIFE
Moving with the times, the New C3 embeds contemporary features to keep up with modern-day life.
Including Connect Assist, Connect Nav and Connect Play, the New C3 has been designed to improve the driver and passenger experience, keeping you better connected than ever before.
TAKES CARE OF YOU
There's no better feeling than knowing someone has your back, and with the New C3, you'll always have peace of mind that you'll be taken care of.
The New C3 will be an extra pair of eyes for you so you can focus on the road ahead. Featuring Hill Start Assist, Parking Sensors, Active Safety Brake and much, much more, the New C3 is jam-packed with exceptional safety features to improve your overall driving experience and keep you and your loved ones safe.
It truly is a great car to bring a creative flair to your life. Whether you're a busy urban go-getter or a chilled suburban relaxer, the New C3 is the perfect car to put the fun back into your driving life.
Watch: Take a look at some of the driver aids the New C3 has to offer
The New C3 is now ready to hit the open road and is available to order from your local dealership.