5 Ways The New Skoda Superb iV Plug-In Hybrid Will Improve Your Journey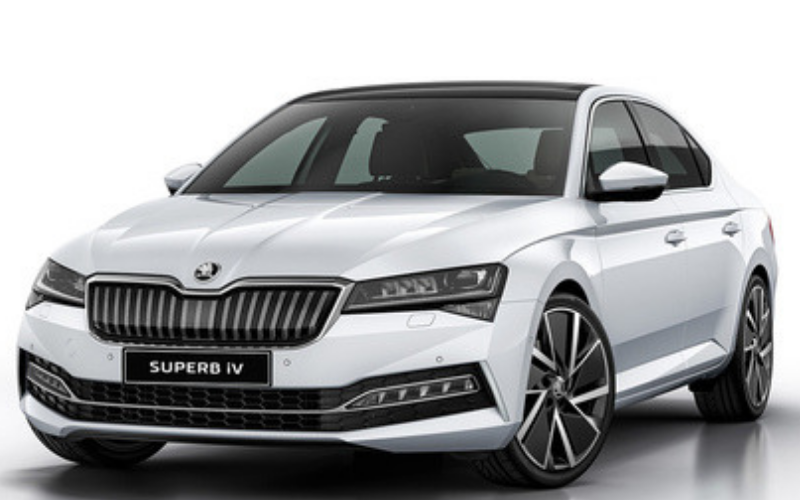 Skoda's flagship model is being electrified, and it will be hitting UK roads in January 2020.
The Skoda Superb iV plug-in hybrid will be the brand's first electric model and it's been designed to fit into your life, to make every day easier and to improve your driving experience.
A greener future
At the moment, the future of our planet is a major focal point in the UK and the rest of the world.
Emphasis on things like recycling, reducing plastic usage and opting to wear sustainable clothing are just some of the ways the world is trying to save the environment.
Sustainable mobility is also another way to contribute, and with the UK planning on reaching net zero emissions by 2050, you'll be doing your part with the plug-in hybrid version of the Superb!
It features a 1.4-litre petrol engine along with an 85kW electric battery, giving lower CO2 emissions and 35 miles of zero-emission driving, improving your journey by being more environmentally friendly.
Be on time, all the time
You'll never be late to work again with the plug-in hybrid Skoda Superb.
The improved technology includes the ability to access real-time traffic information.
If there's a traffic jam, alternative routes will be quickly found so you can avoid the stress of angry motorists beeping their horns, and arrive to work in plenty of time to grab your morning coffee before you settle at your desk.
Charge it up!
One of the first concerns many people have about electric or plug-in hybrid vehicles is the charging situation.
"It takes too long."
"There's no charging points near me."
With the Skoda Superb, it only takes 3.5 hours to recharge from a wall box. This means you can plug-in at home whilst preparing and enjoying your evening meal, or doing the big, weekly clean!
It's convenient and quick and it already comes with a three-pin charger and wall box cables so there's no excuse!
Another bonus for those who still worry about running out of charge mid-journey is that the beauty of a plug-in hybrid is that you can switch between the fuel engine and the electric motor.
The Superb can travel up to 578 miles when the battery is fully charged and the petrol engine is filled.
But there are also over 15,000 charge points across the UK and you can find your nearest one by clicking here.
Keeps you comfortable in all weathers
Whether you're sweltering in the heat or turning into an icicle, the Skoda Superb iV has your back.
Featuring heated seating and air conditioning, you'll be able to warm up or cool down at the touch of a button, improving the driving experience for everyone!
Luxury can still be practical
The Skoda Superb is renowned for its comfort, style, and practicality, making it a perfect choice for everyone.
With plenty of legroom and decent boot space, there's room for all the family and the luggage that comes along with them!
It's clear to see that the new Superb iV is going to offer you many benefits to improve your everyday driving experience.
Price-wise, the plug-in hybrid will start from £31,970.
We don't know about you, but here at Bristol Street Motors, we're super excited for the Superb plug-in hybrid to hit the roads next year!