A Closer Look at the New Ford Focus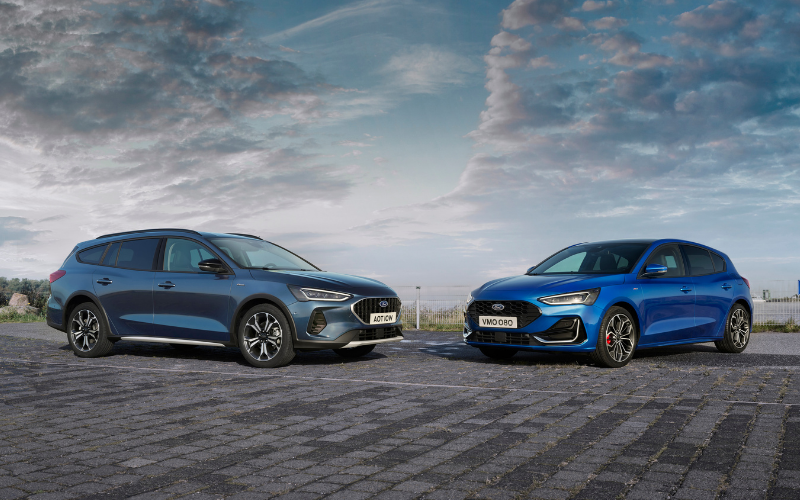 Ford has unveiled a number of exciting updates to the hugely popular Focus model line. The famous family hatchback remains as practical and versatile as ever, but now features a striking new design, advanced technology and the option of a more efficient EcoBoost engine.
Watch the video below, or read on to learn more.
Exterior
With a bolder style than ever before, the new Ford Focus is ready for life's adventures. The front end has been updated; a redesigned bonnet increases the vehicle's height and provides a sportier stance. The Ford badge has been repositioned, now sitting within the front grille, rather than above, as in previous generations. Signature LED lights with integrated fog lamps come as standard, which gives a more minimalist feel to the front end.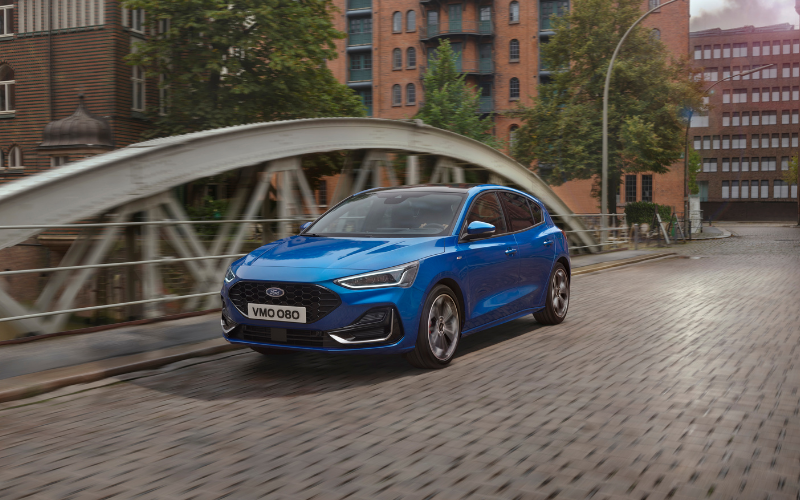 At the rear, you'll spot a new LED light signature with fresh shaping and darkened lamps.
Each trim also receives its own style elements. On the ST, expect a rear spoiler and unique 17-inch alloys.
Interior
A refreshed interior awaits...
Stepping into the cabin, you'll notice a large 13.2-inch touchscreen mounted onto the dashboard. Many vehicle settings such as ventilation and air-con can be controlled through this, which minimises buttons to clear up the centre console. Additionally, important entertainment and connectivity requirements can be fulfilled using the SYNC 4 infotainment system; expect Apple CarPlay and Android Auto compatibility with advanced voice recognition as standard.
A 12.3-inch digital cluster also provides important driver information, delivered in an elegant high-definition format.
The new Ford Focus also comes with a suite of driver assistance systems such as Blindspot Assist, Adaptive Cruise Control, and Active Park Assist, which all make for a safer, less stressful driving experience.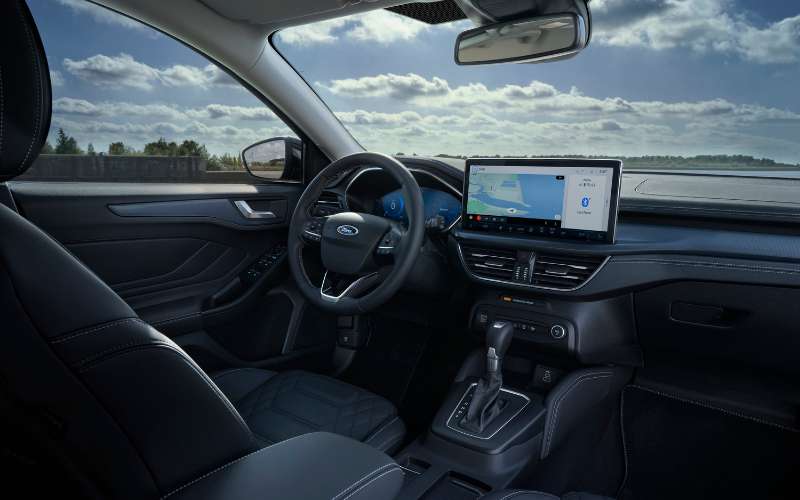 As you'd expect, the new model still provides ample room for driver and passengers inside. There's plenty of storage space for your belongings too, with 392-litres of cargo space in the boot - that's even with all seats upright.
Plus, the new Ford Focus is available in different models to suit your requirements. For example, the Wagon trim has additional features such as wet and dry compartments to suit an active family lifestyle, whilst the ST model houses new Performance Seats for those looking for a more exhilarating driving experience.
EcoBoost Technology
The new Ford Focus comes in a more responsive and efficient form thanks to the electrified EcoBoost hybrid powertrain option. This uses an electric motor to assist the internal combustion engine. Combined with the advanced PowerShift automatic transmission, you can expect seamless gear changes and boosted acceleration – all wrapped up in a more efficient package.
What's not to love about the new Ford Focus? It delivers a dynamic driving experience, upgraded versatility, fresh looks, next-generation technology and the benefit of hybrid efficiency. If you're interested in learning more, follow the links below.