Alfa Romeo MiTo beats athlete in London challenge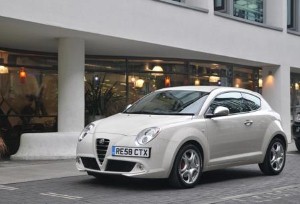 The Alfa Romeo MiTo recently showed off its credentials as a city run around in a manpower verses horsepower challenge on the streets of London.

As a sponsor of UK Athletics, the firm devised the Man against Machine challenging in the build up to the forthcoming domestic season.

The challenge saw former 400-metre champion Iwan Thomas run a 3.8-mile course across Tower Bridge and around the City of London.

Trying to beat the runner in the Alfa were European and Commonwealth 110-metre hurdles champion Andy Turner and world and European long jump medallist Chris Tomlinson.

After making a swift start, Thomas was in the driving seat but the Alfa's ability to nip around even the busiest cities eventually told.

Thomas clocked a respectable time of 21 minutes and 44 seconds, while Turner and Tomlinson cruised over the line in style in 20 minutes flat.

Fans of the MiTo can see the race in its entirety as video footage has now been posted online on the firm's Facebook page.