Alfa Romeo Mito 'cool, collected and confident'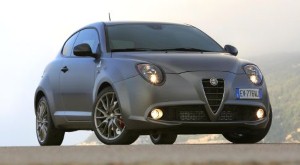 Alfa Romeo's Mito is a three-door luxury supermini that packs a whole lot of confidence in its tiny body.

First introduced in 2008, the car has gone on to be a successful model and one of the most popular types in its segment.

Its exterior aesthetic is defined by its sharp features, which look as though they have been carved into a beautiful shape by Mother Nature.

As for its interior, the focus in on luxury and a inimitable sense of Italian style – the material is of a high quality and the detail is outstanding.

"Alfa Mito was the first car in the world to be powered by engines with the revolutionary MultiAir technology," the company states.

"The MultiAir engine versions available are the 1.4 TB 135 bhp and the 1.4 TB 170 bhp are all equipped with Start&Stop and Gear Shift Indicator as standard."

This ensures that drivers benefit from better performance, lower fuel consumption, lower CO2 emissions and "instant and dynamic fuel management".