Alfa Romeo to launch high-performance models in Geneva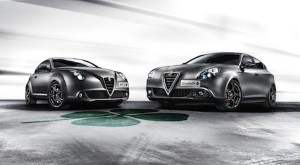 The Geneva Motor Show is almost upon us and manufacturers are finally rounding off the announcements for the models they will be displaying at the exhibition.

Alfa Romeo is just one of the brands to confirm its presence at the event, with new high-performance versions of the MiTo and the Giulietta set to be unveiled.

Part of a new range called 'Quadrifoglio Verde', the Italian translation of cloverleaf, the models have experienced some subtle changes to change their overall complexion.

The Giulietta for example will share similar characteristics with the Alfa Romeo 4C, with the same 1750 turbo-charged petrol engine featured under the bonnet.

This helps to achieve a maximum output of 240hp, leading to a 0-60 mph time of 6.6 seconds - beating the current model's time by 0.2 seconds. Furthermore, the car can scale speeds of 149 mph.

When it comes to the MiTo, it will also see some alterations to the powertrain. Now there is a 1.4-litre MultiAir Turbo Petrol engine, capable of delivering 170 hp at 5,500 rpm and 250 Nm of torque at 2,500 rpm in Sport mode.

This delivers a top speed of 136 mph and a 0-62mph time of 7.3 seconds, while only emitting 124g/km of CO2 and offering 52.3 mpg.

Both of the Quadrifoglio Verde models will come with Alfa's Uconnect infotainment system as standard, including touch-screen multimedia systems and Bluetooth connectivity to further increase the relationship between man and machine.