Alfa Romeo pitches man against machine in bizarre road race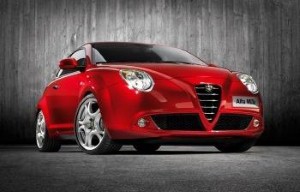 Alfa Romeo recently challenged former European and Commonwealth champion Iwan Thomas to race against its MiTo model on the streets of London.

What's more, the 400m sprinter was pitted against two fellow sportsmen, who took control of the car in an event that was entirely fitting for the official vehicle supplier to UK Athletics.

Behind the wheel of the MiTo was champion hurdler Andy Turner and long jumper Chris Tomlinson, whose job it was to navigate.

The race course was 3.8 miles long and started and ended at Tower Bridge, but Alfa Romeo has not announced the winner and will be keeping the result secret until the London Athletics Grand Prix on August 5th.

Car enthusiasts gathering to watch the race will be the first to see a video of the competition between man and machine, in which Thomas, Turner and Tomlinson fought to get through crowds of tourists and traffic jams.

Seeing as the brand claims its 1.3 JTDM-285 bhp model is a "congestion charge beating" edition, the results may be interesting for Alfa Romeo fans.

The latest version of the sporty MiTo, the Quadrifoglio Verde, will be available from £18,755 across the UK later this month.