C4 Grande Picasso 'is most economical in range'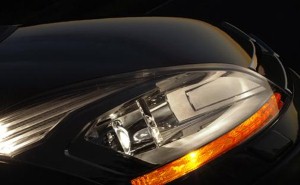 The C4 Grande Picasso is the most economical multi-purpose vehicle (MPV) available from Citroen, it has been stated.

According to a What Car? review, the recent facelift of the model provided it with a new look and equipment, adding even more practicality and functionality.

The e-HDi features a stop-start system with a 1.6-litre diesel engine and a semi-automatic EGS gearbox, making it the most economical Picasso on the market, the reviewer notes.

It gives a good first impression and saves fuel effectively by re-engaging its engine when the driver lifts his or her foot off the brake pedal.

The model averages 57.6mpg and emits around 129g/km of CO2.

"Its practicality is very impressive, with room for seven, although the rearmost seats are best left for children, and five rear seats that fold flat into the floor," the review stated.

Citroen notes that the C4 Grande Picasso is also available in 1.6i VTi and 1.6i THP versions.