Charging point strategy could enable electric cars to travel further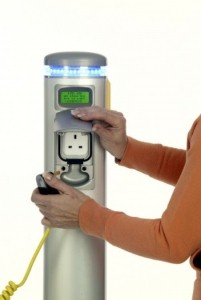 Plans have been outlined to bring a network of rapid charging points to the UK, which can allow electric cars to be charged in just minutes.

Ecotricity is working with Nissan to install a series of new charge points in motorway service stations stretching across Britain.

The main selling point about these rapid charging points is that they can recharge the battery of an electric car in around 15 minutes.

This is a marked improvement on the conventional systems, which usually take several hours at a time to top up the power of electric vehicles.

Such an issue has restricted many owners of electric cars to only use their vehicles around their home city, so they do not find themselves in a spot of bother when the battery goes low in the middle of nowhere.

Dale Vince, founder of Ecotricity, commented: "Most car journeys are not more than 20 miles, but by putting charge points in motorway service stations it means that people will be able to make longer journeys if they want to."