Citroen AMI Set for UK Roads in 2022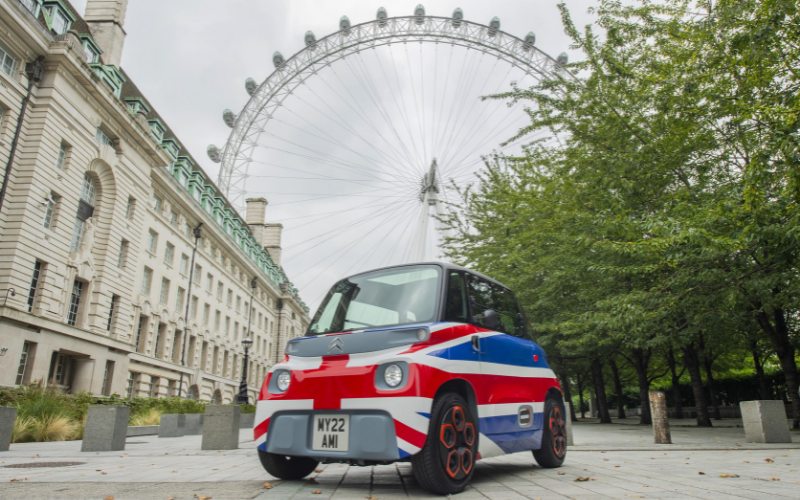 Since its first appearance in 2020, the Citroen AMI has been sparking interest all over the globe. UK consumers in particular have been wowed by the super compact, zero emissions vehicle.
It will come as good news to those consumers that Citroen has confirmed the AMI will officially launch in the UK in the spring of 2022, due to customer demand.
The AMI will be adapted for the UK market; however, it will still remain a left-hand drive. One of the reasons for this is that when being driven in the UK, it will allow pavement-side exit for the driver, when parking at the roadside.
The AMI is a bold creation from Citroen, designed and manufactured in response to many of the challenges faced in today's urban environments. It also aligns with the brand's promise to provide affordable and clean mobility solutions for all. The AMI comes with a 5.5kWh battery which can charge to full in just three hours, providing 46 miles of all electric range, and a top speed of 28mph.
Since it's introduction last year, Citroen AMI has received a number of important accolades, including 'Microcar of the Year' at the GQ Car Awards 2021 and the 'Technology Award' at the Auto Express New Car Awards 2021.
The vehicle's zero emissions credentials will ensure it is exempt from Congestion and Ultra Low Emission Zone (ULEZ) charges. London's ULEZ is due to expand in October 2021, and many other cities across the UK are looking to introduce their own similar measures, in order to cut congestion and improve air quality. Therefore, the Citroen AMI will provide a 'future-proof' solution for individuals with mobility concerns across the UK.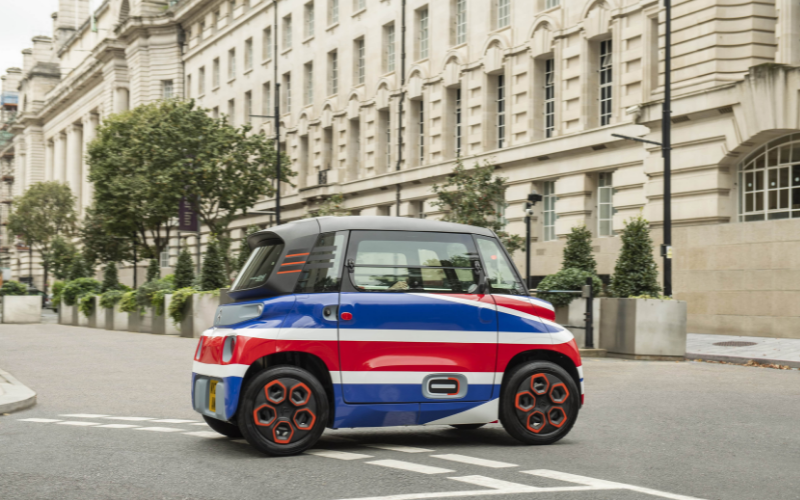 At just 2.41m in length and with a tiny turning circle, Citroen AMI is both compact and agile; making it the ideal city car, capable of navigating busy streets, and squeezing into tight parking spots. Inside, there's room for a driver, one passenger and a small item of luggage. A panoramic sunroof will ensure plenty of light hits the cabin, and in a nostalgic nod to the iconic Citroen 2CV, the manual side windows can be opened by flipping the glass upwards into a fixed raised position.
Customers will be able to personalise their vehicle, through colourful accessory packs and extras, to make their quirky car truly unique.
The AMI is the latest vehicle in Citroen's ever expanding electrified vehicle range. Models already available to the public are the e-C4 Hatchback, e-Spacetourer MPV, and the C5 Aircross SUV Hybrid. The manufacturer has promised to offer an electrified variant across it's whole model line-up by 2025.
Reservations are now open, with pricing and supply arrangements expected in due course. Get in touch with your local Citroen dealer for more information on the highly anticipated AMI, or keep an eye on our Newsroom for further updates.