Citroen announces DS4 release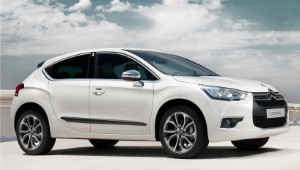 Citroen has revealed the first details of the newest model to join its stylish DS line.

The Citroen DS4 combines comfort and driving pleasure with stylish design and a coupe-like body.

Its compact body provides exceptional everyday practicality, while new Citroen e-HDi drivetrains ensure improved fuel economy and lower emissions.

Set to be revealed in full at the 2010 Paris Motor Show in October, the new car boasts three full-sized rear seats, leather upholstery, a spacious 370-litre boot and a choice of five engines, including the economical HDi Euro 5 diesel.

Commenting on the manufacturer's newest addition, DS4 project manager Jeremie Maestracci said: "We really wanted drivers to feel like they have the road at the tips of their fingers."

Other features that could entice motorists when the car goes on sale next year include ABS, intelligent traction control, reduced engine vibration, a 2+2 door layout and an electronic gearbox.

In other news, the Citroen C4 was recently awarded the maximum five-star rating for safety by independent assessors Euro NCAP, making it among the safest models in its class.