Citroen Dispatch Named 2020 Best Medium Van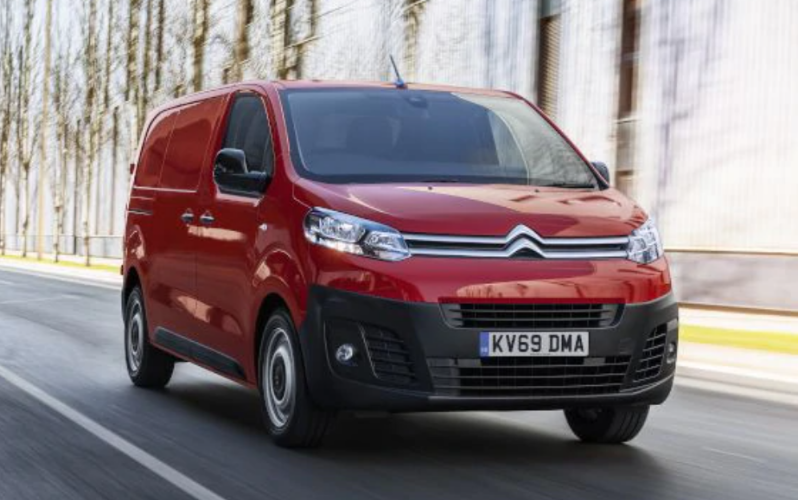 The Citroen Dispatch has been crowned 'Best Medium Van' at the 2020 Trade Van Driver Awards.
Beating an array of tough contenders, this is yet another award the Dispatch has driven away with to add to its UK trophy cabinet.
Catering for owner-drivers and small fleet workers, Trade Van Driver magazine hosts the prestigious awards every year, and the judging panel is made up of the magazine's expert team of automotive journalists, as well as readers who drive light commercial vehicles within their business.
The judges on the Trade Van Driver panel, said: "The medium van sector is the most crowded of all, with a host of superb models on offer. This was the most difficult sector to decide in the awards this year, but finally, the judges were persuaded by the elegant looks, the delightful driving dynamics, and the sheer practicality and of course the legendary fuel economy of the Citroen Dispatch."
The Citroen Dispatch offers up to 4m of useful length and up to 6.6 m3 of useful volume. It's strong, capable and adaptable, and can easily fit in all the equipment drivers need to complete every job, making transportation a breeze.
Available in a range of trim levels, including X and Enterprise, the different options feature state-of-the-art technology as standard, to keep workers safe and connected on every journey, and each trim level also offers various length measurements to meet all business requirements.
Citroen designed its mid-sized van to make working life easier. The high driving position of the seats improves visibility of the road ahead, whilst the exceptional shock absorption ensures a comfortable journey even on the roughest terrains. Inside, the interior is spacious and smart storage features are fitted to keep work essentials neat and tidy.
As for performance, the Citroen Dispatch is renowned for delivering an efficient drive, with the range of diesel engines providing exceptional power and torque for a first-class performance.
It really is no surprise that the Citroen Dispatch has been named 'Best Medium Van' of 2020, and we're sure it will continue to help drive businesses to new levels of success for many years to come.
For more information, enquire online, give us a call, or pop down to your local Bristol Street Motors Citroen dealership to find the right Citroen van to suit your business needs.