Citroen launches new DS website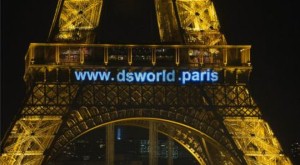 Citroen's DS brand is one of just seven brands to have been chosen as an ambassador for the new ".paris" extension.

This year, cities such as London, Berlin and the French capital have all been able to launch their own extensions, most of which are expected to be used for firms within each city.

As of yesterday (June 6th), the site for Citroen's showcase store for the DS brand - DS World Paris - can be accessed at the address www.dsworld.paris.

The Eiffel Tower is one of the other brands acting as a .paris ambassador, and to celebrate the launch of the domain names it was illuminated with a special night-time spectacular.

Yves Bonnefont, chief executive of the DS brand, says that Citroen is "very proud" to be one of the first to adopt the domain name, which fits with the elegant and stylish DS brand.

"Today in China, the world's biggest automotive market, a customer buying a DS buys more than a car, they buy a little piece of Paris as they imagine it to be. So, who better than DS to embody the spirit of Paris in a car?" he said.