Citroen offers C-Zero test drives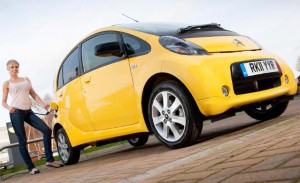 Citroen is inviting motorists to test drive a number of its most popular models at the Brighton Festival Fringe this month.

According to the company, customers will be given the opportunity to try out its all-electric Citroen C-Zero model every Saturday and Sunday from May 7th to 30th.

Also on show will be the popular DS3, as well as the C1 and C3 Picasso ranges

"The Citroen C-Zero has been designed to facilitate environmentally considerate day-to-day journeys, with a rapid charge to make urban mobility easier," the manufacturer noted.

With a range of 93 miles, the C-Zero could be ideal for city drivers, since research from Citroen indicates that the distance covered during the average urban journey is 23 miles.

London mayor Boris Johnson recently spoke out about the positive capabilities of electric vehicles such as the Citroen C-Zero, stating that they could "deliver a range of environmental benefits" to the capital.