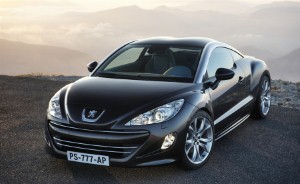 Jeremy Clarkson has spoken out in favour of Peugeot cars after a history of criticising the brand.

Writing in an article in the Sunday Times last month (August 22nd), the Top Gear presenter and motoring expert explained the background of the French company, from its lowly beginnings making scooters and coffee grinders.

He said that models made by Peugeot in the 1960s were "strong and dependable", while those that followed - such as the 205 GTi - offered more speed, better handling and well-crafted chassis.

Despite criticising the manufacturer's 1007 model as "horrible to drive", the TV personality went on to praise the Peugeot RCZ sports coupe.

After testing the RCZ, Clarkson wrote in the newspaper: "The engine sounded nice, there was no torque steer despite the 200bhp on offer and it handled well."

"It's really not all style and no substance," he added.

The Peugeot RCZ is available with a 1.6-litre THP or two-litre HDI engine and displays excellent road holding, the company notes.