Company Car And Van Names Hyundai IONIQ 5 Car Of The Year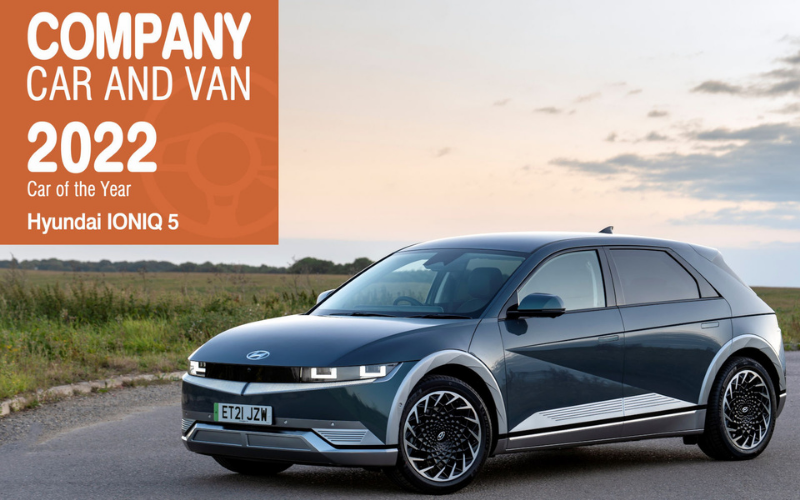 Hyundai's latest revolutionary electric vehicle, the IONIQ 5, has been crowned Car of the Year at the Company Car and Van Awards.
The award adds to a number of accolades the IONIQ 5 has previously won, including Best Company Car and Best Family Electric Car at the Carbuyer Awards amongst others.
The IONIQ 5 is not alone in its success, as the TUCSON was also named SUV Plug-In Car of the Year at the Company Car and Van Awards.
The Hyundai IONIQ 5 boasts a futuristic look, and its focus is placed upon delivering the future of electric mobility to customers today.
Providing faster charging times, increased driving range, enhanced handling and superior interior space, the Hyundai IONIQ 5 offers a completely new in-car experience and living space.
The IONIQ 5 can charge from 10%-80% in just 18 minutes, accelerate from 0-62mph in just 5.2 seconds and travel up to 298 miles on a single charge.
Andrew Walker, Company Car and Van Editor, commented: "In a year where more electric cars appeared than ever before, one stood out. The Hyundai IONIQ 5 is our Car of the Year 2022. The highest praise that we can give the IONIQ 5, is that it's the first electric car we've driven that is tempting enough to consider as our very own company car.
"Not only does it look fantastic, both inside & out but the interior's spacious, very well equipped and the on-board tech is some of the best out there."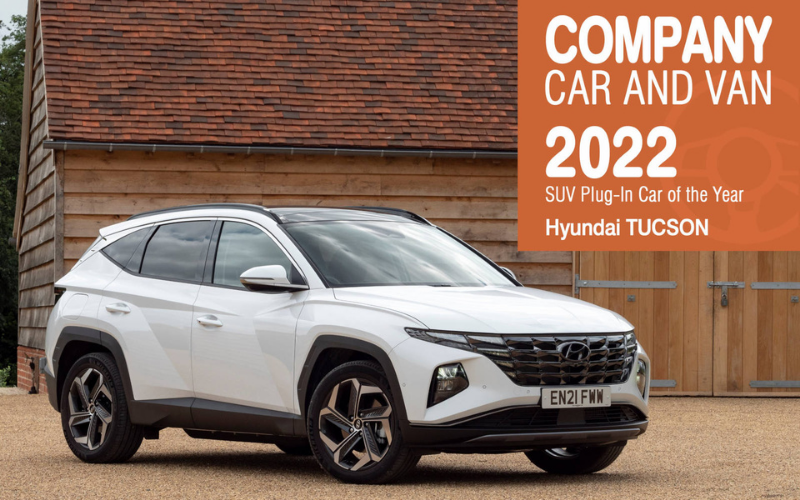 Nearly every model in the Hyundai range is offered with hybrid or plug-in hybrid technology, including the TUCSON.
Facing a vast range of rivals from almost every major manufacturer, the Hyundai TUCSON came out on top and was crowned SUV Plug-In Car of the Year.
Andrew Walker, Company Car and Van Editor, commented: "With a raft of similar plug-in mid-range SUVs to choose from, we felt that the Tucson PHEV pips all the others to the post and is a deserved winner of our SUV Plug-In Car of the Year for 2022.
"Not only does it stand out in a crowd, it's comfortable, spacious, quiet & refined."
The TUCSON boasts a sophisticated yet rugged exterior and is available in three powertrains, Hybrid, Plug-in Hybrid and Petrol with Mild Hybrid.
Performance is seamlessly blended with efficiency and the engaging driving experience is accompanied by best-in-class safety.
Tim White, Head of Fleet, Hyundai Motor UK, commented: "For us IONIQ 5 is a breakthrough product, bringing new innovations, new technologies and an entirely new design direction to the market. We've seen a wholly positive response across the complete new car market, from private customers to company car buyers, and we're delighted to see the experts continue to heap praise upon our latest EV.
"We're also honoured to have our strength in depth recognised, with Plug-In Hybrid models like the TUCSON praised for delivering a stylish, well-equipped and practical package for fleet car drivers."
Keep an eye out in our newsroom for more Hyundai updates.
Shop new Hyundai IONIQ 5 deals, here:
Shop New Hyundai IONIQ 5 Deals
Shop new Hyundai TUCSON deals, here: