Construction firm welcomes Ford Transit ECOnetic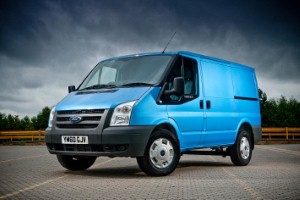 A Lincolnshire-based construction company has welcomed the environmental benefits of Ford Transit ECOnetic vans.

The Gelder Group reports that operating ten of the vans equipped with 2.2-litre TDCi 115PS diesel engines has helped the firm attain best-in-class CO2 emissions and significant tax benefits.

According to Ford, the Transit ECOnetic can achieve 189g/km and a combined fuel economy cycle of 39.2mpg.

Fleet manager David Leak said: "The new Ford Transit ECOnetic, with its improved fuel economy and lower emissions, is exactly what we were looking for and supports what we are aiming to achieve."

Environmental officer James Hill added that the van was "the best commercial vehicle [the company] could find" to satisfy its high environmental standards.

Ford revealed the all-new Ranger pick-up at the 2011 Commercial Vehicle Show in Birmingham last month, offering greater fuel efficiency and lower CO2 emissions than its predecessor.

The new Ford Ranger will go on sale in Europe at the end of the year.