Cricket players opt for eco-friendly Fords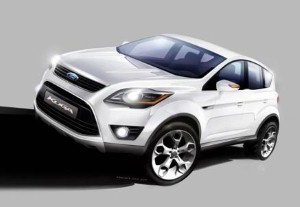 Players from Sussex County Cricket Club (SCCC) are reducing their environmental impact by travelling in new fuel-efficient Ford Focus models.

The Ford Mondeo and Ford Focus ECOnetic have proved enticing for stars such as Murray Goodwin and Monty Panesar, as well as a number of support workers at the club.

Meanwhile, others have opted for the Ford Transit and the Ford Kuga, with the latter offering the lowest CO2 emissions in its entire class.

Ford UK director of fleet development Russell McGill said: "SCCC's fleet choice was carefully considered and demonstrates how the latest vehicles from Ford's environmentally advanced range can help reduce an organisation's carbon footprint."

SCCC marketing and communications manager Trevor Mould added that the new Ford models had helped the club "significantly" cut its environment impact.

In related news, Jurgen Putzschler, supervisor of medium car vehicle dynamics at Ford, was recently named Dynamicist of the Year for his contribution to the new Ford Focus and C-MAX ranges.