Exeter Is Number 1 For Places In The UK With The Highest Growth Of ULEVs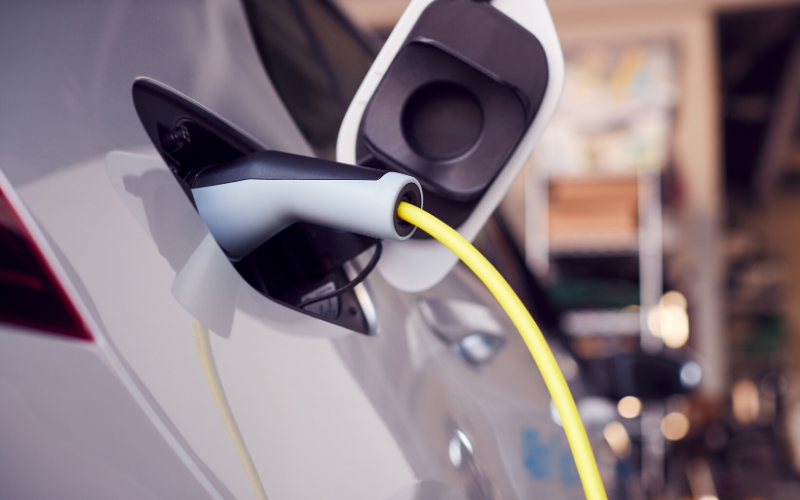 Exeter has been crowned the number one place in the UK that has seen the biggest growth in electric and hybrid registrations.
Motorway.co.uk submitted a Freedom of Information (FOI) request to the DVLA, to retrieve the recent figures on ultra-low emission vehicle (ULEV) registrations in the UK.
Ultra-low emission vehicles include fully electric vehicles, fuel cell electric vehicles, plug-in hybrids and extended range electric vehicles. ULEVs emit less than 75g of CO2/km and can drive whilst releasing zero emissions for at least 10 miles.
With a 157% growth, Exeter has gone from 464 registered ULEVs in the third quarter of 2018 to 1,194 in 2019. Warwick was another place that highlighted significant growth of ULEVs, with registrations reaching over double the previous year.
Places in the UK with the lowest ULEV registrations included Sunderland and Milton Keynes. However, with Sunderland being the home of the Nissan Leaf, this area is most likely to be representative of early EV drivers.
When analysing the DVLA data, London boroughs made up 10% of the top ten areas for increased ULEV registrations, and even when these figures were excluded, the majority of the UK places were either based in the southern region or were city or suburban dwellings. This could indicate the popularity of using an electric vehicle for every day, inner-city commuting.
Top 10 local authorities that have seen the fastest growth in ULEV registrations, 2019 vs 2018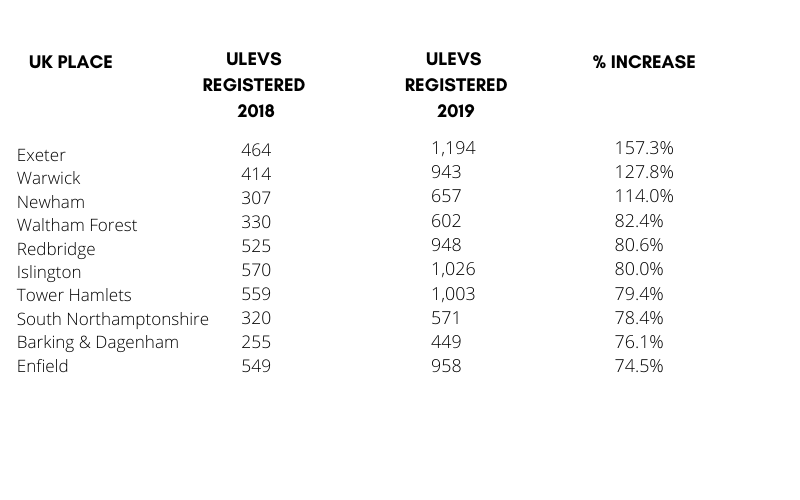 Top 10 local authorities ULEV registrations, 2019 vs 2018 (excluding London boroughs)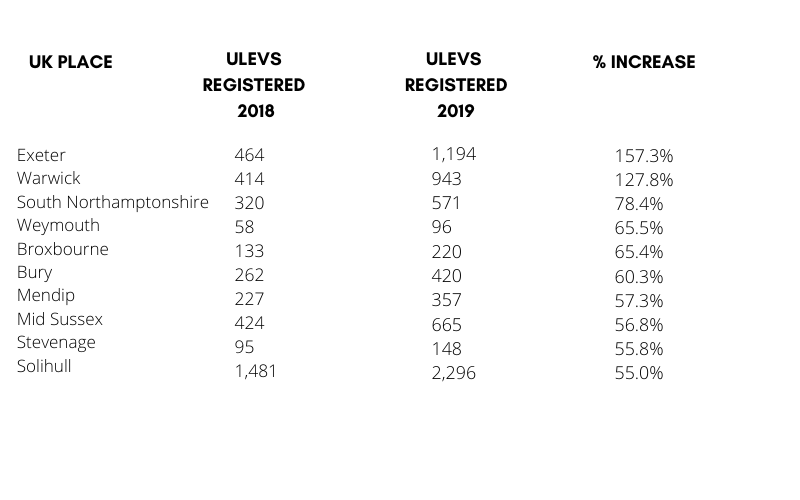 Director of Motorway.co.uk, Alex Buttle, said: "The government is now under tremendous pressure to encourage motorists to move to electric cars and other forms of ultra-low emissions vehicles in time for the 2040 switchover."
The data retrieved from the DVLA does highlight an increased interest in ULEVs, which could be the beginning of more and more drivers considering to make the switch in time for the 2040 deadline.
Here at Bristol Street Motors, we have dealerships situated all over the UK which sell a range of ULEVs, including the Renault Zoe, Nissan Leaf and the Hyundai Kona, so why not pop into your local dealership to browse our ULEV range and be part of the ever-growing EV registrations.