Fiat 500 named top business model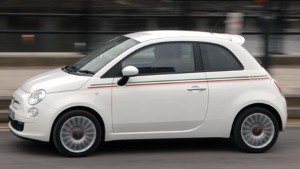 The Fiat 500 has been recognised as a popular choice among business drivers.

The model has been named along with a series of other Best Business Cars by online automotive magazine Business Car Manager.

According to the publication, the car offers a good combination of desirability and good looks with functionality and efficiency.

Ten other models including the Audi TT, the VW Golf and the Ford Fiesta were also named.

The magazine's list of Best Business Cars states: "There's no more desirable city car on the market than the Fiat 500.

"It's about as cute as four-wheeled transport gets, is easy to personalise with a wide range of body colours, stripes and trim options and costs pennies to run."

Business Car Manager recommends the Toyota iQ as a good alternative to the Fiat 500.

In other news, the manufacturer recently announced the release of a new special edition Fiat 500 called the 500CbyDIESEL, produced in conjunction with the DIESEL fashion brand.