Fiat launches LCV ad campaign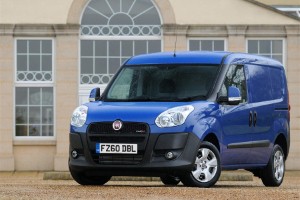 A new advertising campaign highlighting the quality of Fiat's light commercial vehicles (LCVs) has been launched.

Following on from the a recent promotion which saw the firm offer £50 and a bacon roll to anyone test driving a Fiat Doblo Cargo, Fiat Professional has announced the release of six short commercials that are due to air throughout April and May.

The advertising clips will see van drivers "adopting 'football-speak' and 'wind-ups'" as the football season reaches a climax, before offering an honest statement about the manufacturer's LCVs.

Gerry Clarke, director of Fiat Professional UK, said he is "very pleased" with the latest campaign, which will promote the Doblo, Punto and Qubo ranges, among others.

"We are also developing football-themed radio, digital and direct marketing support to run during the same quarter to further increase awareness," Mr Clarke added.

Meanwhile, Fiat will exhibit its LCVs at the Commercial Vehicle Show at Birmingham's NEC next week (April 12th - 14th).