Is the Fiat Doblo Cargo the best light van on the market?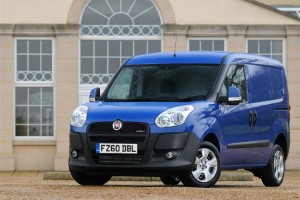 The Fiat Doblo Cargo has won a prestigious industry award.

For the second consecutive year the commercial vehicle has been named Best Light Van at the Van Fleet World awards.

According to the manufacturer, the new, upgraded van offers greater practicality, comfort and safety, as well as being more fuel efficient.

Van Fleet World editor and panel judge John Kendall said the Doblo Cargo is "a significantly better van" than its predecessor, as well as offering a start/stop engine system as standard on two-litre diesel powered versions.

"Among its attributes are new engines and a larger body option in the UK for the first time. This is a well thought-out vehicle that is good to drive," Mr Kendall added.

Fiat Professional director Gerry Clarke added that the Fiat Doblo Cargo has been "received brilliantly" by customers, businesses and the media alike.

In December last year, the vehicle was named 2011 Light Van of the Year by What Van? magazine.